Nov 9, 2015, 3:27:33 PM via Website
Nov 9, 2015 3:27:33 PM via Website
Hey there, It's a great game "Сonundrum": Shaolin Mystery - Yin and Yang!

An addictive puzzle game based on physics laws. Test your logical thinking and attentiveness. Proceed smoothly and quickly. You need to use the time properly not only to combine the yin and yang, but to collect coins, crystals, stones and keys to open the following levels as well as fight with gravity.
It seems simple? So it is, but just at first .... And do not be fooled, not all the levels can be passed on the first try. But maybe you manage it?
These are ancient monks who preserve life on the planet and space since the beginning of time. The monks believe that everything in the world consists of two opposing principles of Yin and Yang. And the world can not exist without these characters. But Yin and Yang had been stolen and the world could collapse into chaos. We have to find the symbol of balance and stop the end of the
world
Features:
- More 50 Levels and Bonus Levels
- Addictive atmosphere of the game
- Unique mini-games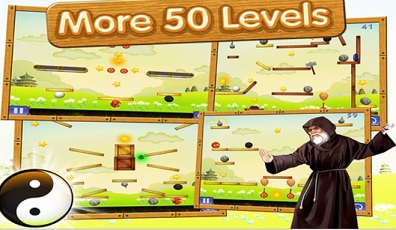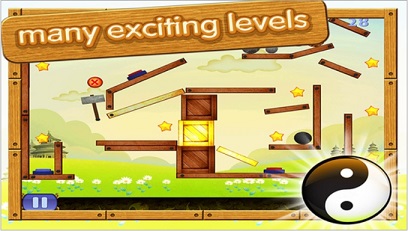 [enter link description here][4]
— modified on Nov 9, 2015, 8:17:06 PM