Oct 25, 2015, 10:01:42 PM via Website
Oct 25, 2015 10:01:42 PM via Website
Color Puddle live wallpaper is a colorful water ripple effect with undulating colors moving through it. A reflective wave pool of vibrant colors as a live wallpaper.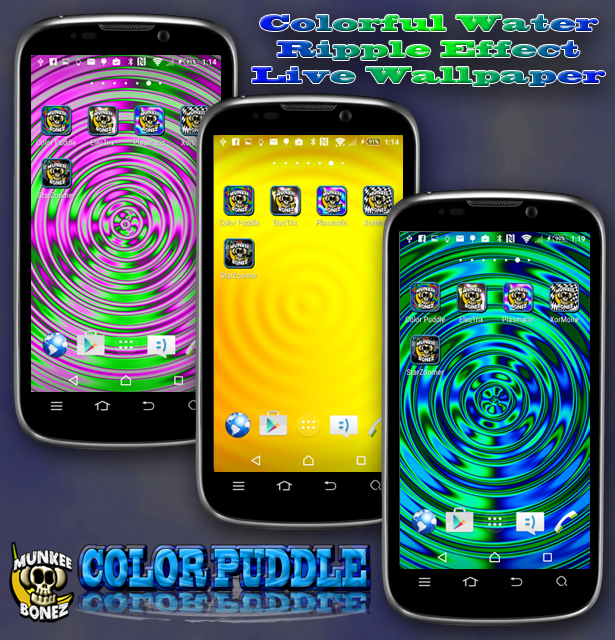 TOP LIVE WALLPAPER FEATURES:
★ Small Download Size
★ No Full-screen Ads or Excessive permissions
★ Many user definable settings
★ Low Battery Usage
★ Cool colorful animated water ripple effects
Configure a vibrant wave pool of colorful water ripple effects, with fine adjustment over a great variety of cool user controls. Efficient rendering is only active when the effect is visible in order to consume less battery. The free version of Color Puddle Live Wallpaper allows you to modify multiple settings for the effect.
FOR THE ENTIRE EFFECT YOU CAN CONTROL:
★ Effect Resolution, to allow for smooth frame rates on older devices/lower cpu usage.
★ Color, from 1 of 12 designed palettes
★ Density of the color seed effect, control the repetition of the flowing colors.
★ Ripple Density allows you to control the number of waves on the screen at once.
★ Control the speed of the waves movement.
★ Adjust how reflective and shiny the waves are.
★ Set the position of the center point.
Hopefully you enjoy this, let me know what you think.
-MunkeeBonez