Oct 14, 2015, 4:25:39 PM via Website
Oct 14, 2015 4:25:39 PM via Website
Picachu Animal Connect Expert is a new version game similar classic pikachu kawai PC to create the impression very familiar with the player.
Your target is to find and match 2 animal with the same kind.
You will be trained and skills challenges fast hands, quick eyes, the ingenuity and the ability to divide his great time to pass the table playing a most excellent way.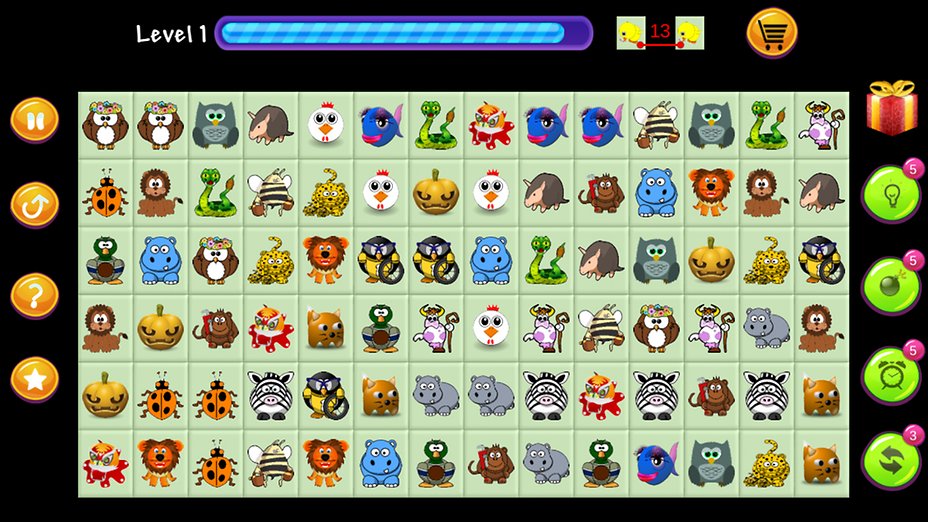 ============================
* WHY
★ Addictive and challenge to play with hard mode 6 row and 140column.
★ Up to 21 different challenge level.(Will be added more in the future)
★ Unlimited level.
★ Very simple, easy to play.
★ Lovely graphics with cute pets including cat, dog, bird, pig...
★ Clear character and background graphics to make your eyes comfortable. (* Best reason)
★ Cool animation effects.
★ Support all screen size.
★ Save Battery Life.
★ Smallest APK size help you save bandwidth and time to install it.
============================
* FEATURES
★ Automatically re-arrange cards if there's no match way.
★ Having bonus when finished a level.
★ Watch video to get more bonus.
★ Show you a number of linkable cards. (* Best feature)
★ 4 support skill :
+ Hint: give a link suggestion if you get stuck.
+ Bomb: explosion a random pair cards.
+ Time extra: give you 30 seconds extra to pass target.
+ Refresh: give a more connecting cards.(* Best skill)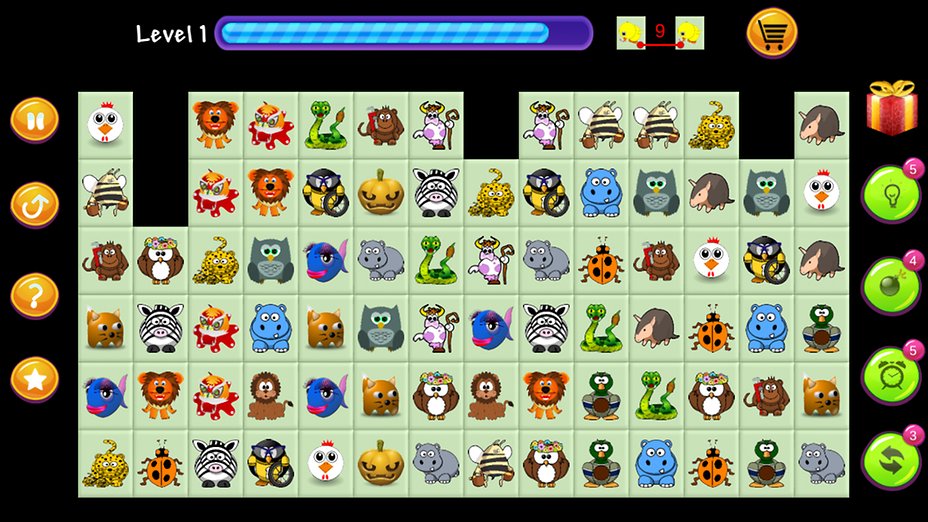 ============================
* How to play
✓ Link 2 animal with the same kind which can be connected within 3 lines.
✓ The main objective of this game is to remove all icon tiles before time runs out.
This free game is ad supported and in-app purchases content.