Sep 28, 2015, 4:10:17 PM via Website
Sep 28, 2015 4:10:17 PM via Website


Warhammer 40,000: Space Wolf is a free to play turn-based strategy game with character upgrades, squad management, single and multiplayer campaigns and collectible card game elements. Warhammer 40,000: Space Wolf licensed by Games Workshop is available by HeroCraft for iOS and Android and upcoming for PC.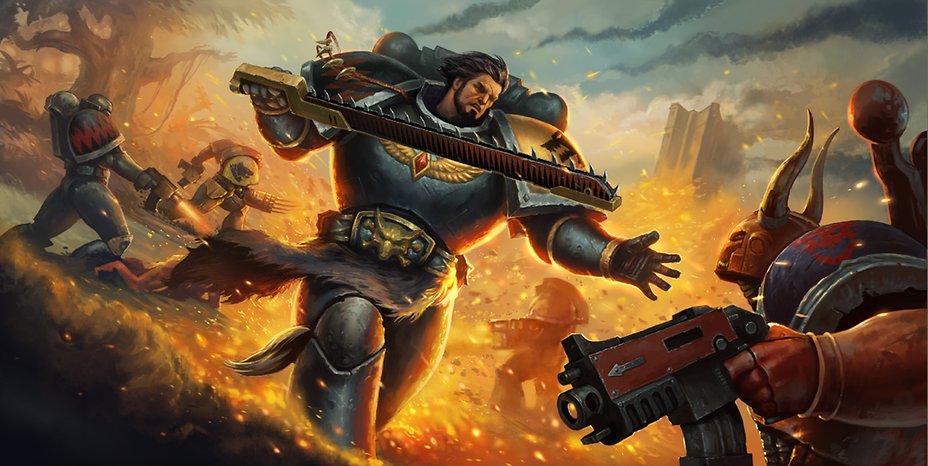 Lead the Sons of Russ into battle and slash your way through hordes of ferocious enemies with Boltgun fire and Chainsword teeth. Write your own saga in the annals of the Space Wolves Chapter as you hunt your sworn enemies – the Chaos Space Marines.
Savour the atmosphere, as you play this unique combination of turn-based strategy and collectible card game, where you can turn defeat into victory, where events on the battlefield depend on a wise choice of cards and decisions must be planned meticulously.
It will take the leadership, senses and cunning of the Space Wolves to be victorious on the planet Kanak, Segmentum Obscurus – the harsh, hostile world chosen by the forces of Chaos as their outpost. What secrets does this slumbering giant, lost in the cold cruel depths of space, hold? What sort of monstrous powers are lurking in its suffocating green jungles, the fiery hell of its volcanoes, and its dusty lifeless wastelands? Discover them as you progress through the campaign!
For Russ! For the Wolftime and the Allfather!
Game features:
An epic single player campaign;
Select your main hero for each mission, tobest match your own style, strategy and tactics;
14 different unlockable perks to choose foreach class;
Unlock all five companions and choose two to take into battle with you;
Victories unlock powerful new weapons, bonuses and tactics cards - collect and evolvethem;
PvP multiplayer.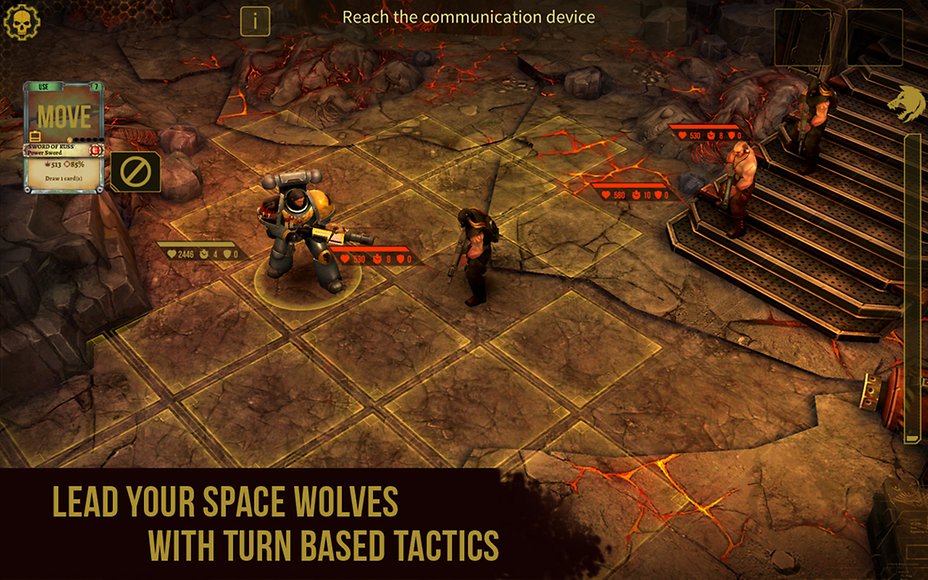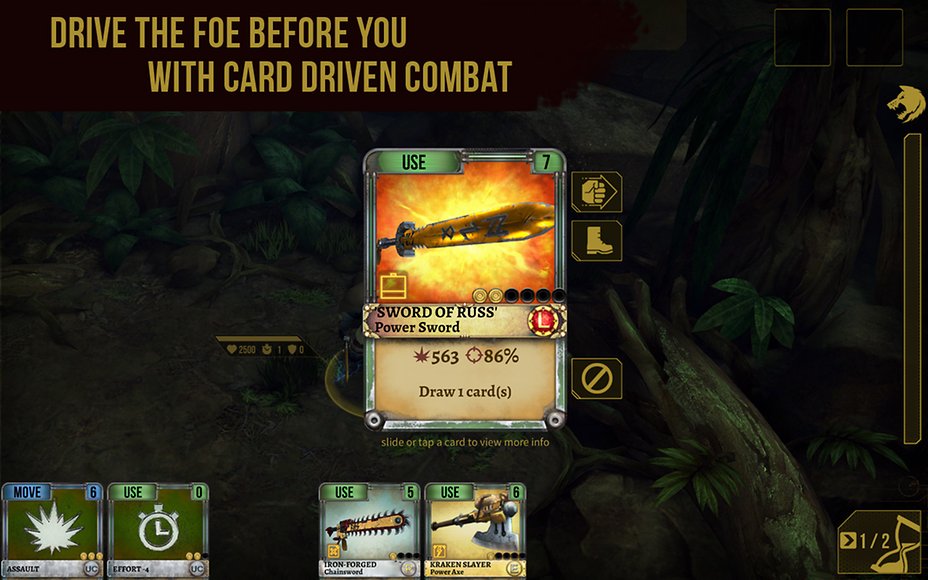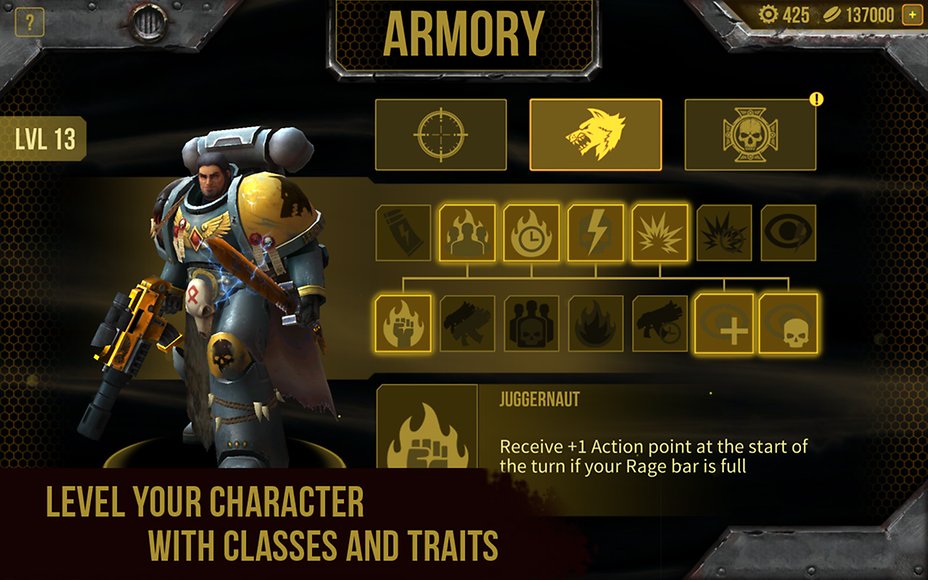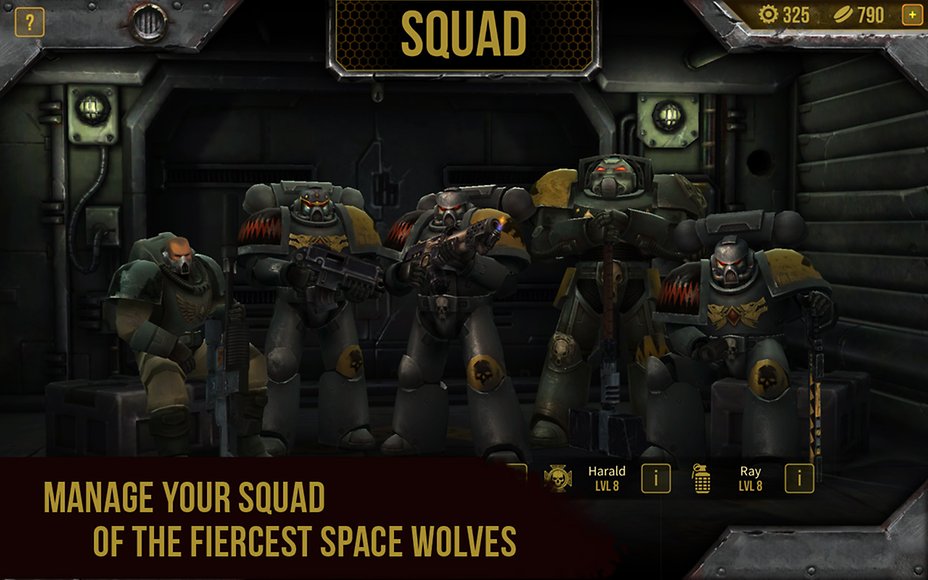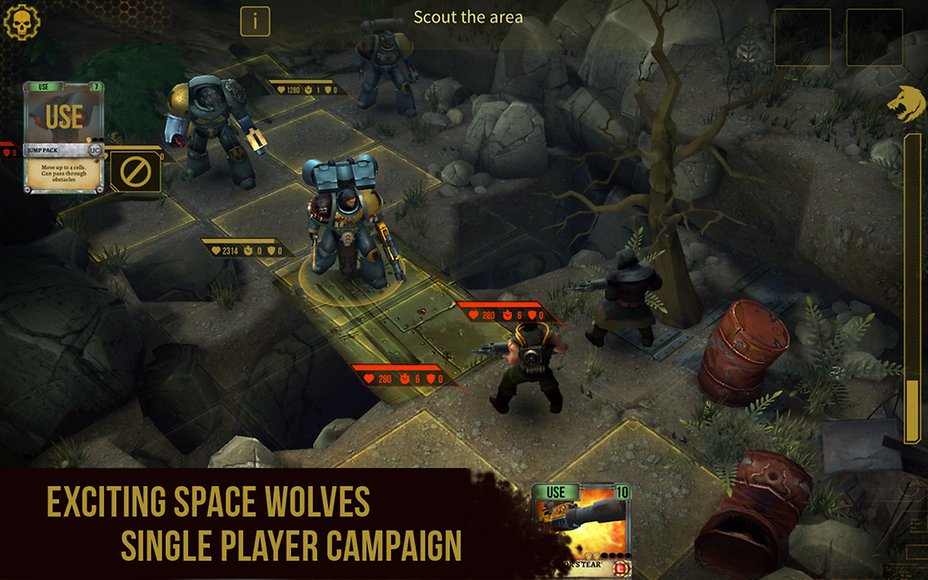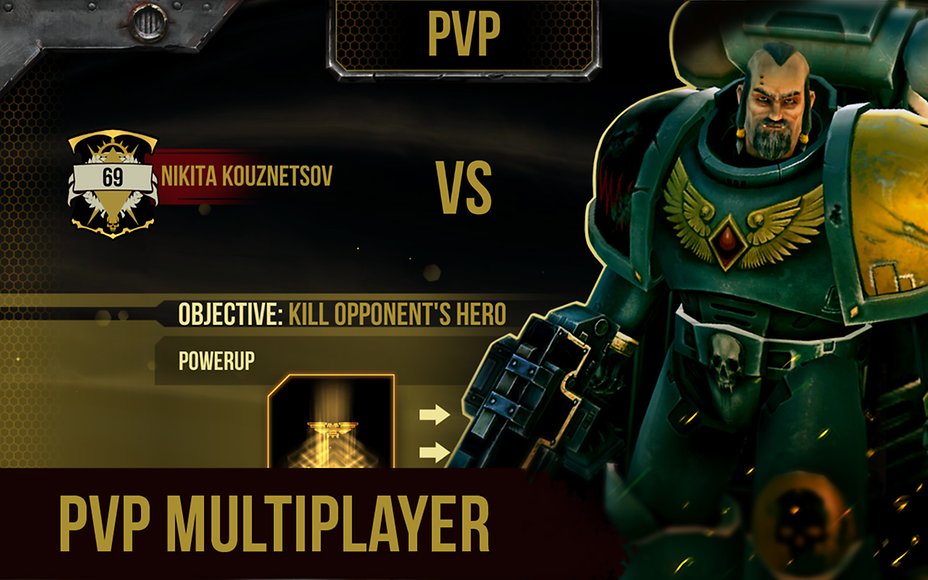 Google Play: https://play.google.com/store/apps/details?id=com.herocraft.spacewolf