Sep 11, 2015, 2:29:25 PM via Website
Sep 11, 2015 2:29:25 PM via Website
Kuulo: productivity sounds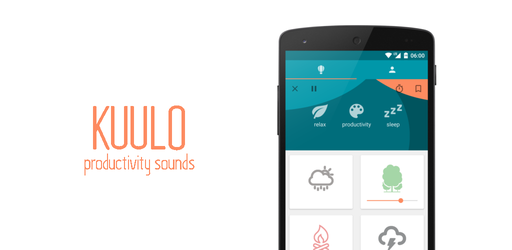 Kuulo is an Android app for everyone that helps people to create immersing atmosphere for productivity, perfect environment for studying, pacifying background for relax or sleep by providing more that 20 incredible ambience sound effects.
Feel free to play around with sound assets to develop unique compositions that suit your creative mind!
CREATE
How to create the ambience that will drive out distractions and enhance concentration?
Scroll through the grid of sound effects and select as many of them as you want. Then tune their volumes. Sounds go on playing even if you close the application.
CHOOSE
There are several presets available if you don't want to bother setting anything up. Try tapping on "relax", "productivity" or "sleep" buttons and Kuulo will suggest you ideal background composition.
KEEP
Found your ideal environment? Bookmark you composition so you can return to it later. Moreover, Kuulo saves your recent settings.
Android 4.0.3+
Price: FREE
Download: play.google.com/store/apps/details?id=com.svvorf.kuulo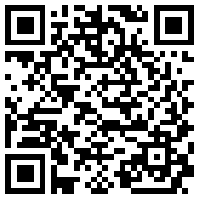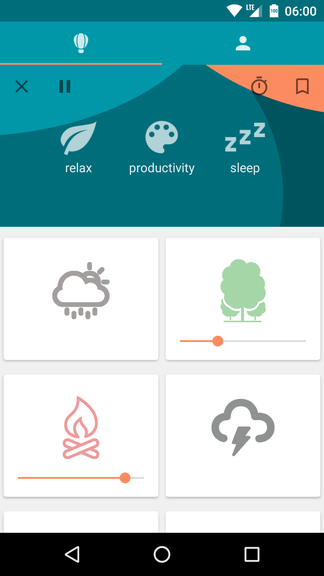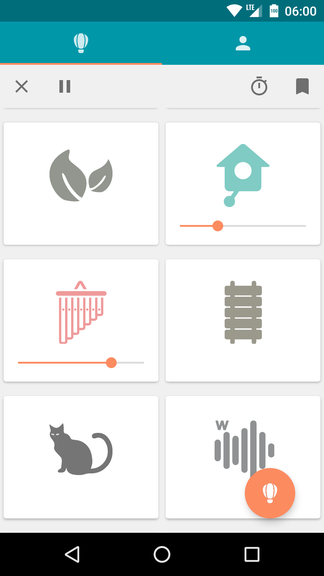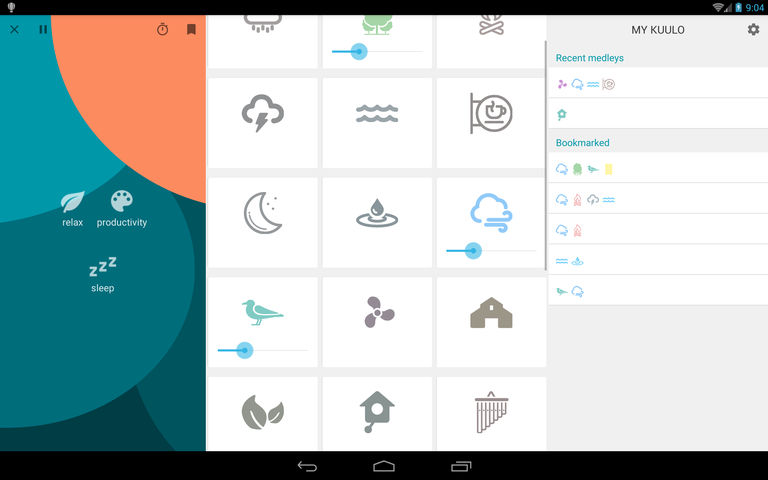 I'm glad to hear all your opinions about my app, thanks!
— modified on Sep 17, 2015, 11:34:44 AM