Aug 12, 2015, 4:37:06 AM via Website
Aug 12, 2015 4:37:06 AM via Website
Adsota (by Appota) - Boost mobile app's install & revenue
Adsota by Appota is a leading global programmatic mobile ad platform. Our proprietary technology uses intelligent algorithms to put the right ads in front of the right mobile users so that performance advertisers and brands maximize ROI and publishers boost revenue.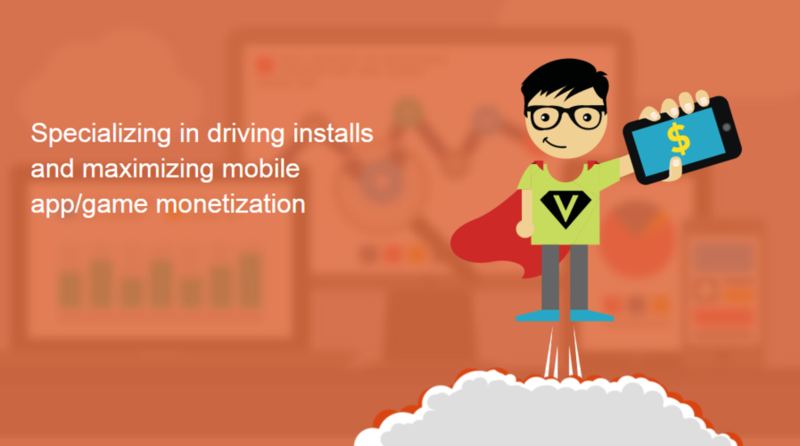 Specializing in driving installs and maximizing mobile app/game monetization

Interstitial ads (full screen)
Interstitial ads is our top petrformer. With 10% CTR or higher, you should take advantage of this to generate best eCPMs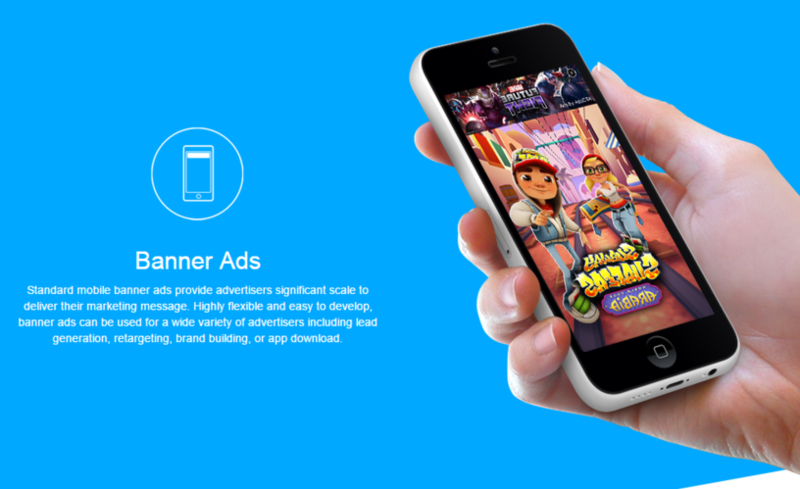 Banner Ads
Standard mobile banner ads provide advertisers significant scale to deliver their marketing message.
Highly flexible and easy to develop, banner ads can be used for a wide variety of advertisers including lead generation, retargeting, brand building, or app download.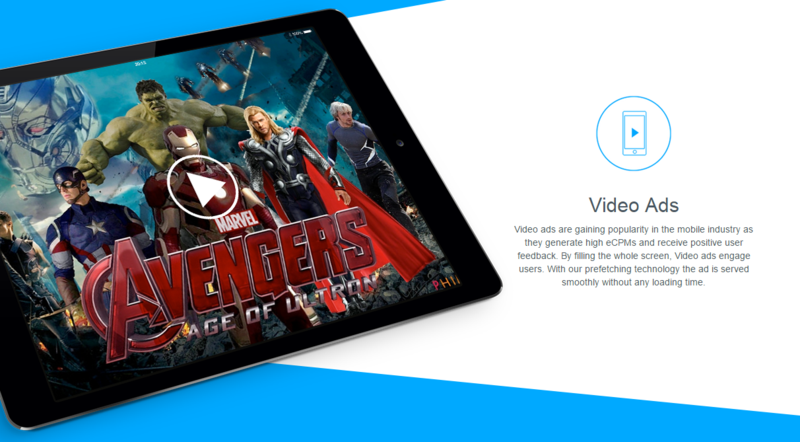 Video Ads
Video ads are gaining popularity in the mobile industry as they generate high eCPMs and receive positive user feedback.
By filling the whole screen, Video ads engage users. With our prefetching technology the ad is served smoothly without any loading time.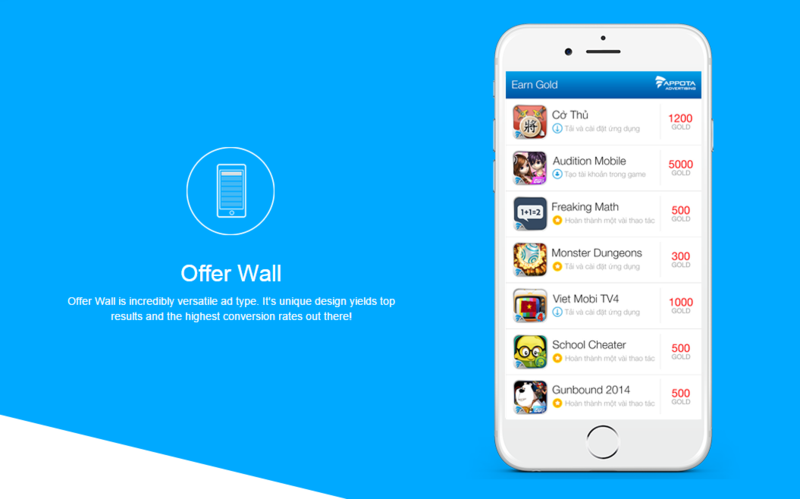 Offer Wall
Offer Wall is incredibly versatile ad type. It's unique design yields top results and the highest conversion rates out there!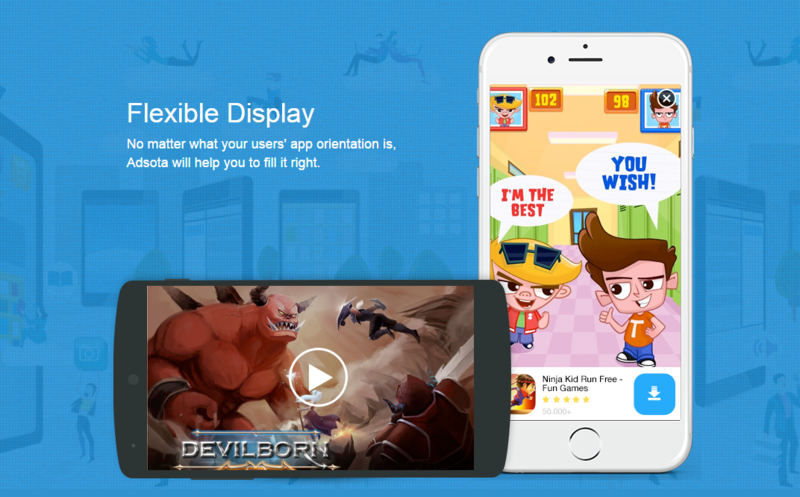 Flexible Display
No matter what your users' app orientation is, Adsota will help you to fill it right.