Aug 11, 2015, 10:55:20 AM via Website
Aug 11, 2015 10:55:20 AM via Website
If you have a photo printer at home with Wi-Fi connection, it is very easy to print your favorite photos in the tablet to make a family album or postcard or any purpose you want.
Besides, to start a computer to print is inconvenient sometimes, while it is very useful to download an app and directly print from android devices like smartphones or tablets.
There are many mobile print apps in the market, and we can instruct you to print with StarPrint.
Visit: android-print.com for more details.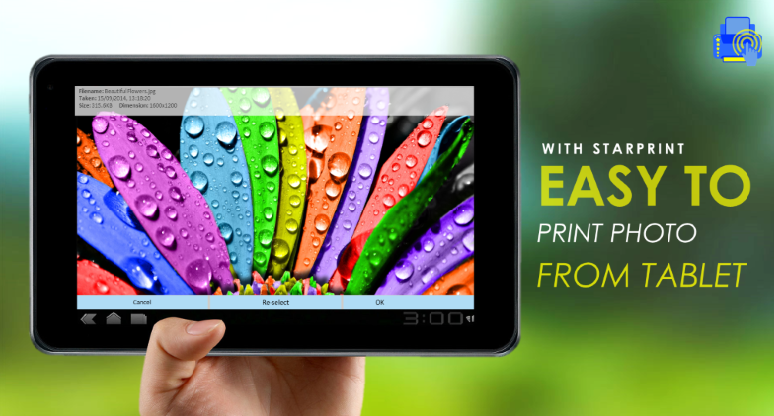 To download print app, you visit Google Play store, type StarPrint in the search box, then Enter and install app.
App is also available on Amazon and totally free for auMarket (only for Japan users).
To print your photos from tablet, you need to connect tablet with printer via Wi-Fi, Bluetooth or any other compatible methods. Make sure that both devices connected to the same network.
Then, follow these steps
Start StarPrint
Select the content that you want to print (Photo)
Tap the "Printer Selection" > Search > Turned ON the Wi-Fi /
Bluetooth / USB printer options > Search Then choose the printer you
want
In the preview screen, see preview and select the appropriate print
options
Tap Print to print the content