Jul 29, 2015, 8:51:32 AM via Website
Jul 29, 2015 8:51:32 AM via Website
10x10 Clear is a challenging puzzle game with a simple gameplay.
It is a next generation of 10x10 Puzzle game.Drag and drop the elements into the 10x10 board.
Description:
Make the line horizontally to clean a line, new clean lines will come from top.
Make the line vertically to clear line and new clean lines will come from right.
The are cells with dots on the board, you must put elements twice to that cell to clean.
You must put the elements beautifully int the 10x10 board to hit the highest score.
The Game ends when you don't have enough space to put the elements into 10x10 board.
No start screen, no fullscreen ads!!! Only the game and your brain.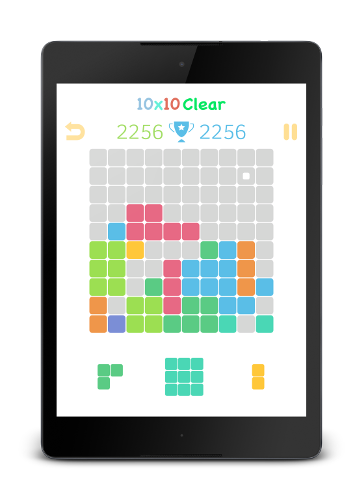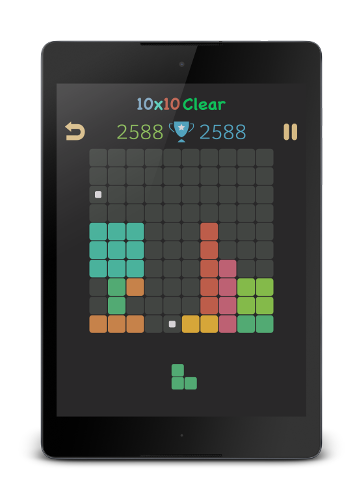 PlayStore Link:
https://play.google.com/store/apps/details?id=uz.sherkulov.clear