Jul 27, 2015, 8:43:08 PM via Website
Jul 27, 2015 8:43:08 PM via Website
Hi there!

I would like to show you my game Vollgas - Most Wanted: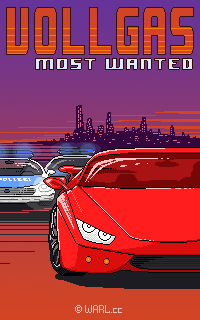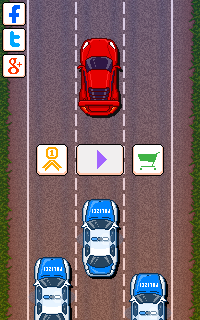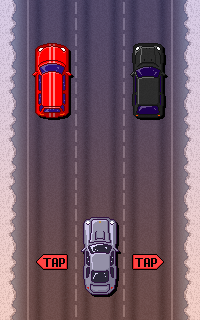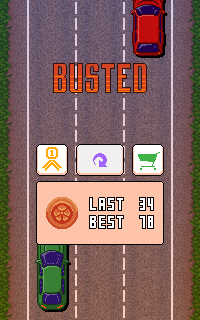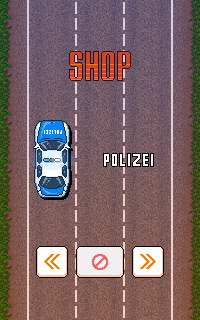 Vollgas - Most Wanted is an insanely fast top down racing game with kinda retro looking pixel art style!
Go full throttle! Escape the pursuit and become the Most Wanted Traffic Racer!
Drive like never before! Be the fastest, most wanted racer on the endless road.
Overtake the traffic and get score to unlock racing cars.
Prove your racing skill, earn medals and get even more cars to drive.
The road awaits you!
- Get the highest score on Google Play Leaderboards to challenge your friends
- Earn Google Play Achievements to show your mastery and prove your skill
- Drive different cars on the endless road
- Get medals and unlock special racing cars
- A secret car awaits the racing expert
- Escape the police on different stages
- Rock it with the hot soundtrack from audionautix.com
Get it on Google Play: https://play.google.com/store/apps/details?id=cc.warl.vollgas_mostwanted
Get more about my games on:
Facebook: https://www.facebook.com/poweredbywarl
Twitter: https://twitter.com/poweredbywarl
Google Plus: https://plus.google.com/+WarlCcontrol
Website: http://warl.cc
— modified on Oct 11, 2015, 10:47:55 PM