Jul 24, 2015, 5:56:50 PM via Website
Jul 24, 2015 5:56:50 PM via Website
Introducing you our newest creation - CiBiX.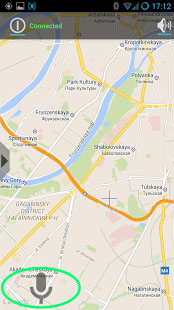 The app allows you to communicate with other drivers using your smart-phone. It works similar to truckers' CB radio, but you will only need smart-phone and an Internet connection.
This program determines your coordinates and allows you to speak with other nearby drivers. You can speak simultaneously, not interrupting each other.
Using CiBiX you can alert other drivers about the dangers on the road or find out about traffic jams and possible shortcuts.
The app works best with Bluetooth or wired handset, or with the cars audio system. To prevent discharge of the battery use car charging device.
At the moment, CiBiX works only on Android, but soon it will be on IOS and WindowsPhone.
We are still working on optimization, so we would like to hear about all bugs and problems you find. You can write them right here on this forum, so as any wishes on making this app better.
You can download CiBiX from Google Play
— modified on Jul 24, 2015, 5:58:33 PM