May 14, 2015, 7:46:52 PM via Website
May 14, 2015 7:46:52 PM via Website
HangUp - Actions to do when the call has ended
With HangUp you can do actions when the call has ended which are related/non related to the call, such as:
1)Call again to the same person(if he didn't answer/you forgot to say something)
2)Send a WhatsApp message to the same person.
3)Send SMS to the same person.
4)Set up a meeting in your calendar.
5)Write a note in Google Keep.
6)Write a note in Evernote.
7)Send a Facebook Messenger message.
And many more to come with 3 beautiful designs in Lollipop, LG, SONY styles.
Screenshots: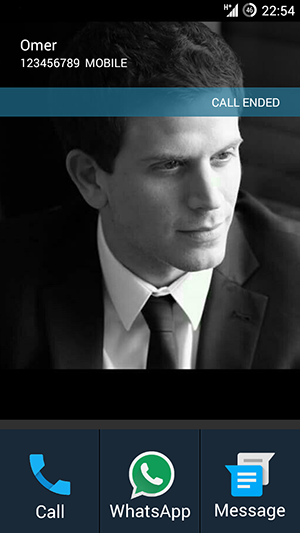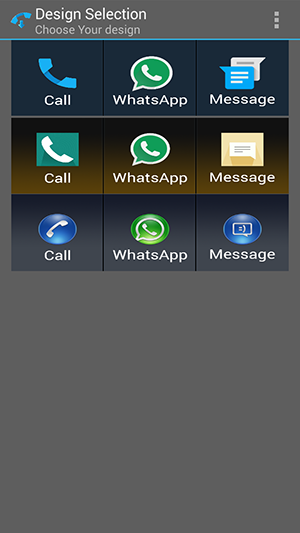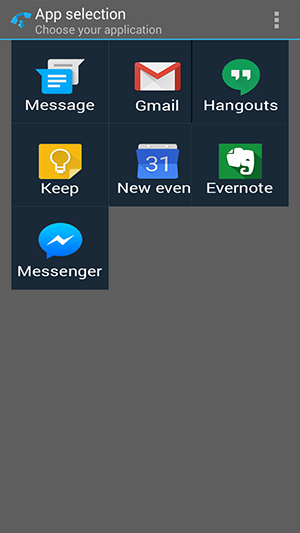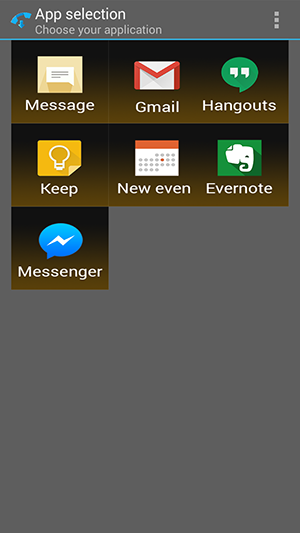 How to use:
After downloading the app, open it and prees the button on the center of the screen.
Then you sould pick the desired design between:




Then you should pick the right sided app(only SMS for free version).
That's it, use your phone as usual the when the phone ended, the magic happens.
Downloads:
Free version - Includes all 3 designes with Call, WhatsApp and SMS: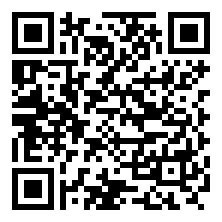 Paid version - all features unlocked (1.25$):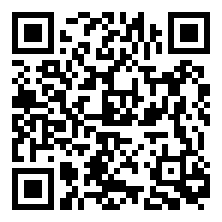 More to come:
- Button to show all available options.
- Contact photo.
- More apps.
- More designes.
- Return home option to choose.
*If you like it please rate it/share to friends, and if you have anything to say, please tell me here *
— modified on May 15, 2015, 11:01:16 AM