May 2, 2015, 8:28:03 PM via Website
May 2, 2015 8:28:03 PM via Website
We offer you to estimate our app PassGen. The best way to find us in Google Play is to use PassGen as keyword. We will be happy to see all your advices and wishes.
PassGen generates unique pseudorandom uncrackable passwords from easy memorable words and phrases.
Majority Apps generating passwords keep it in ciphered database placed inside device or outside in a "cloud". It increases risk password compromise if somebody had access to your device or "cloud".
As against these Apps, PassGen doesn't keep passwords. Any password is generated "on fly" from simple word or phrase which user keeps in head. Generated password is pseudorandom sequence of Latin letters just as upper case so lowercase and numerals, all characters without duplicates. The guess of similar passwords by brute force demands valuable time and large computation power.
Even somebody had access to your device, it cannot help to crack passwords because only you keep in own head all parent words and phrases.
Type easily memorable word or phrase, click on button "Do it" and PassGen generates you pseudorandom password.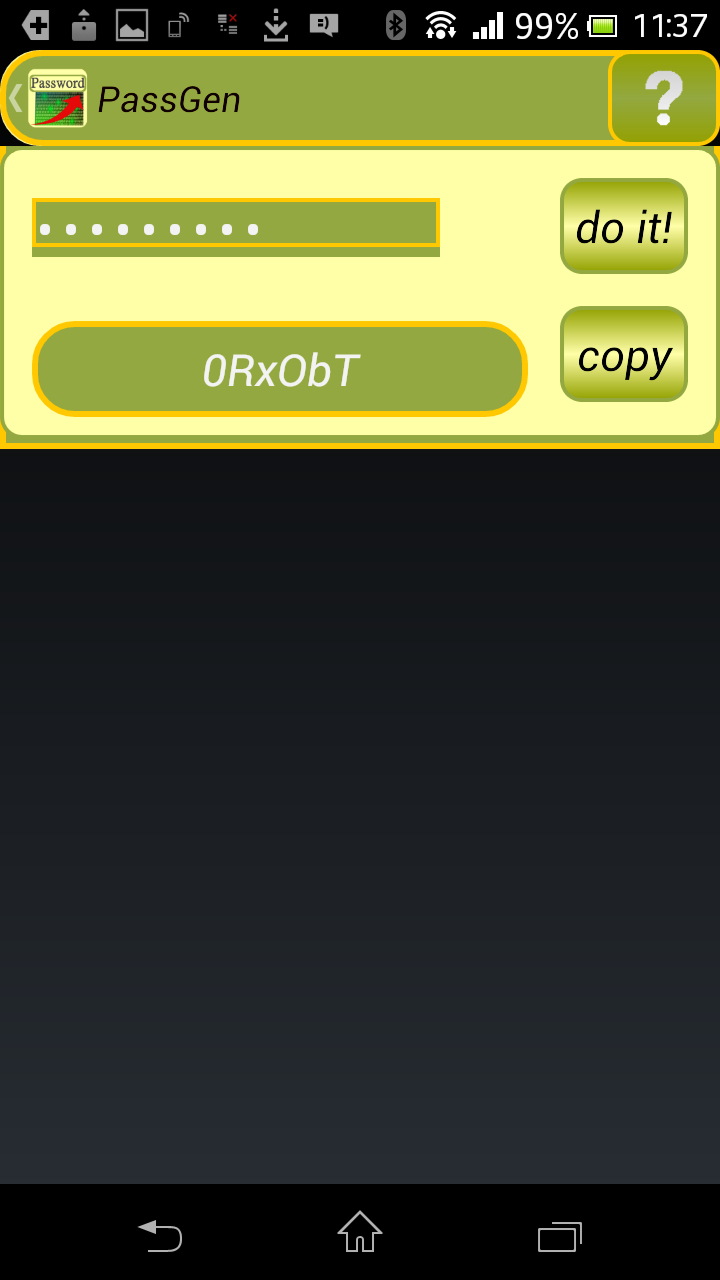 Generated password can be copied by click on button "Copy" and Pasted in the needed window of an Internet service.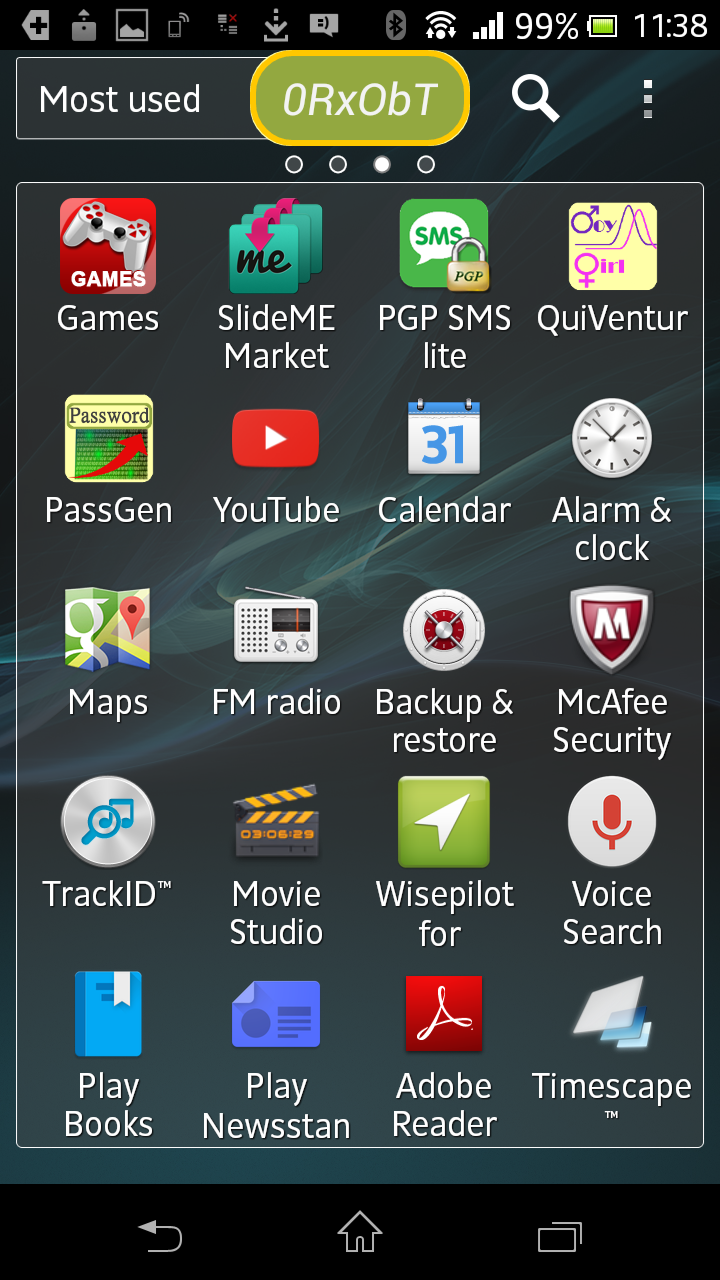 The password will be placed in popup window also that helps to manual entry if to do "Paste" impossible.
PRO version represents in Google Play also. PRO version differs from free by the possibility to generate passwords with length from 4 till 20 characters and to control of password parameters, such as to use different alphabets, existence or deficiency in passwords the numerals, so to duplicate symbols and letters of both cases.
App adapted for smartphone and tablet also.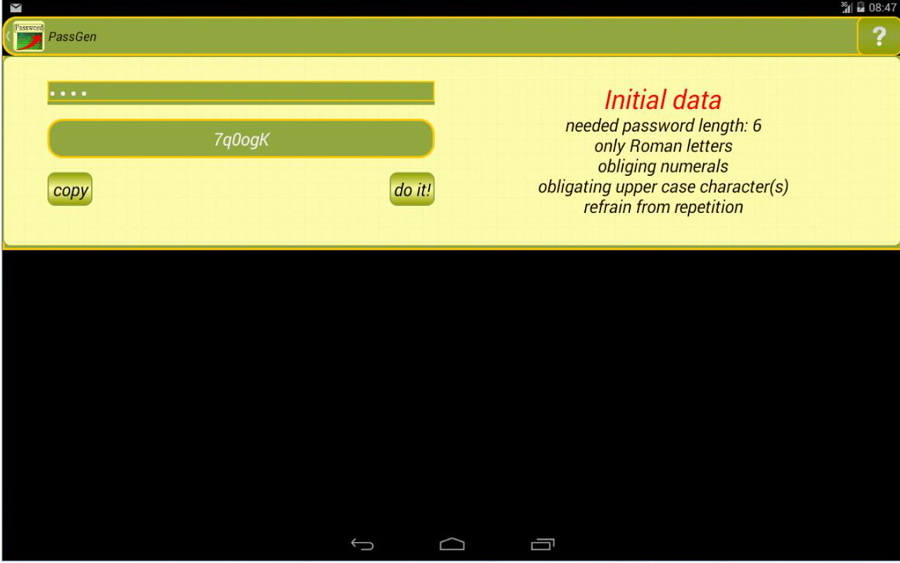 Developer: Mobitico