Mar 1, 2015, 1:06:46 AM via Website
Mar 1, 2015 1:06:46 AM via Website
Hi everyone,
On my Galaxy S4 GT-I9500, I use Samsung Keyboard with 4 input languages installed : English (US), French, Arabic, Japanese. As I bought my phone in Malaysia, only English was pre-installed. As for the others, I downloaded them among the available languages.
Now my issue is that the downloaded languages are missing, plus I can not download new languages anymore, as you can notice on the following screenshot.
How to enable these downloadable languages again ?
Thanks.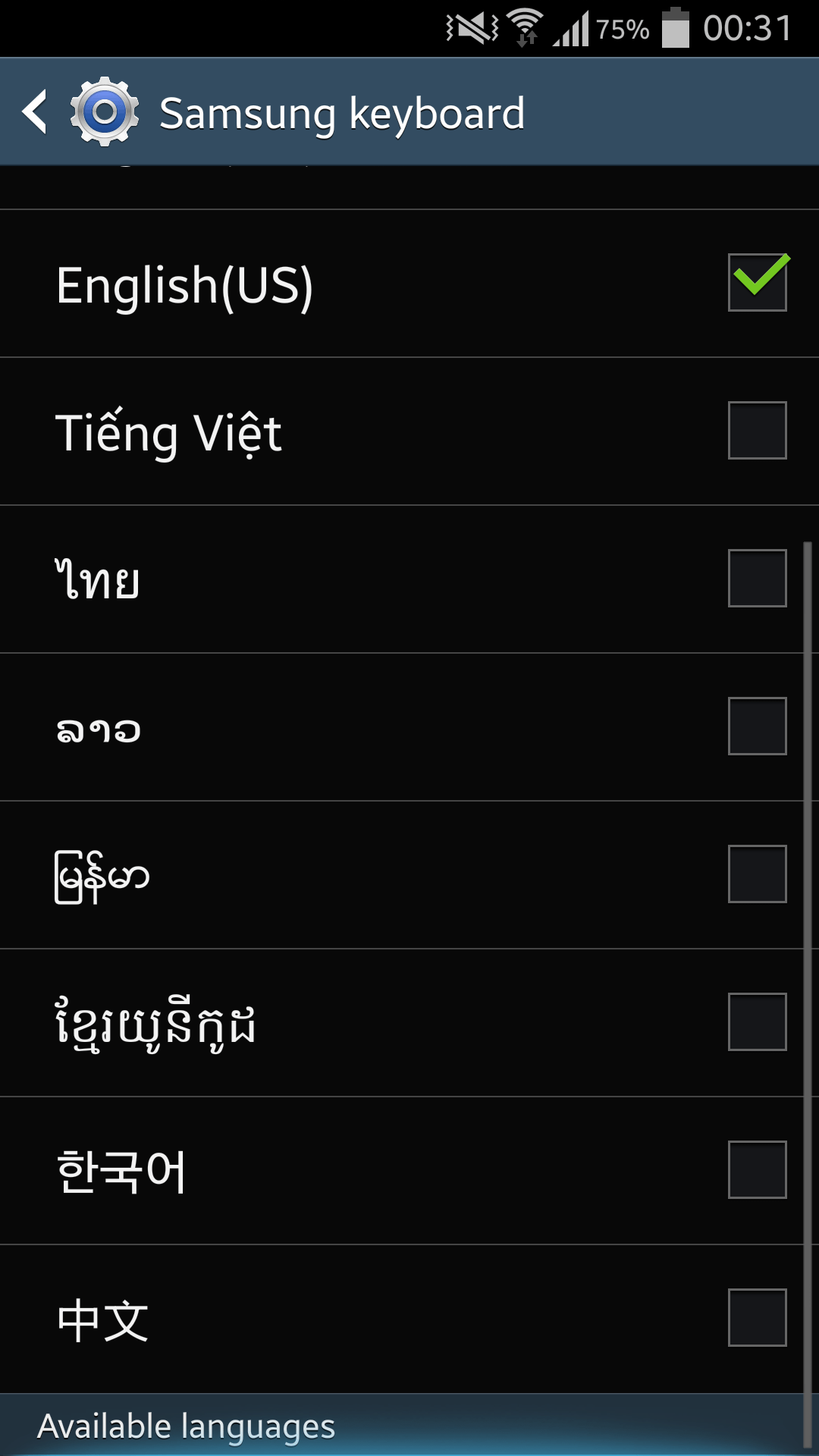 Edit : The languages came back by themselves, problem solved.
— modified on Mar 2, 2015, 11:32:51 PM