Feb 9, 2015, 10:45:47 PM via Website
Feb 9, 2015 10:45:47 PM via Website
Hi All,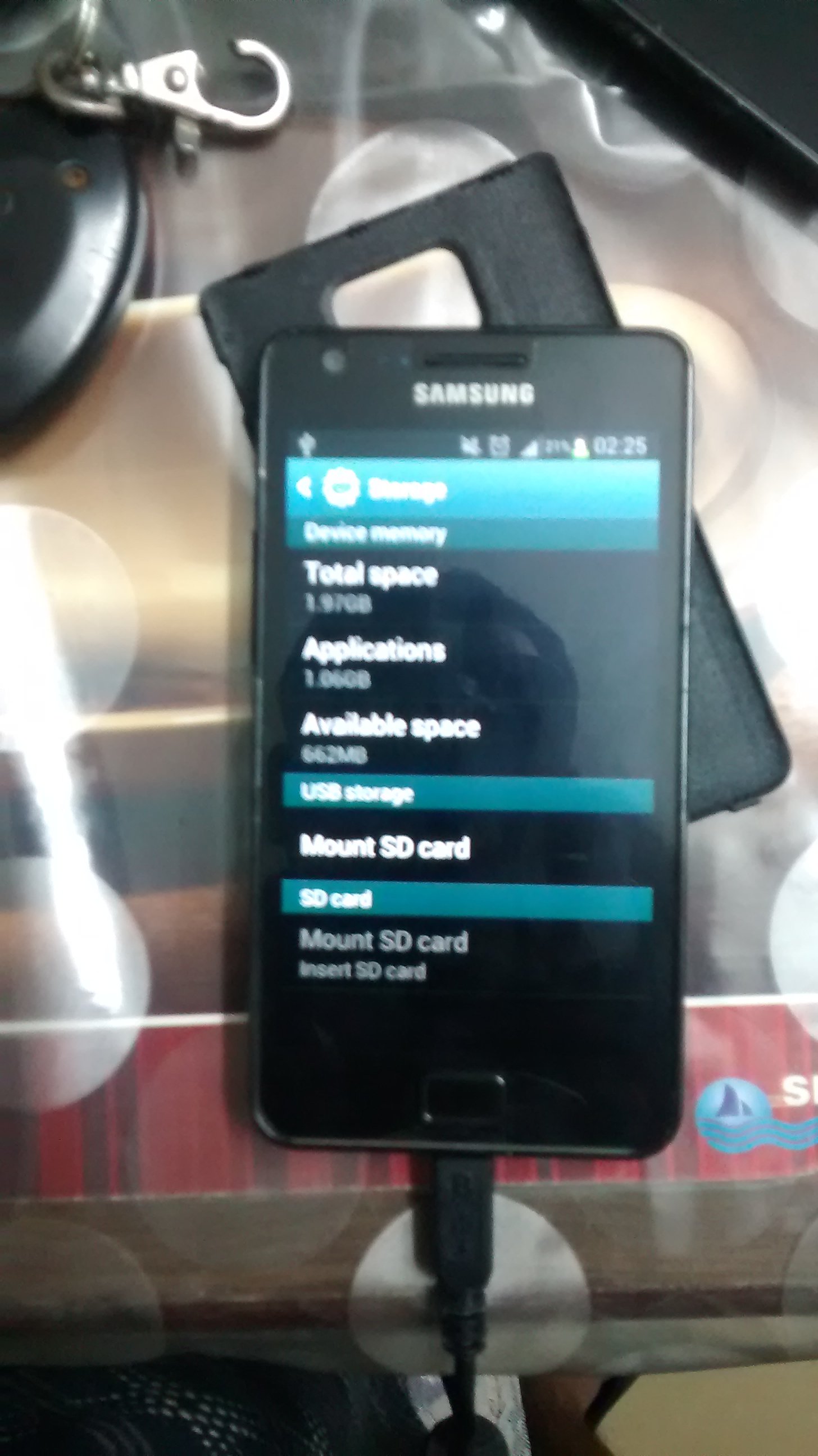 I have a Samsung Galaxy S2. I have NOT rooted my phone. I do not have an external micro SD card. I noticed that I was unable to open gallery. I checked and found that the internal Storage (16GB) is missing. When I click on mount SD Card it says preparing to mount and then comes back to the same screen. Screen shot attached.
I am running 4.1.2 which I updated from Samsung Kies application. When I hit *#1234# it returns
PDS : I9100XWLST
Phone: I9100DDLS9
CSC: I9100ODDLSE
Build Info: Mon Apr 22 16:44:57 KST 2013
From the about device
Build Number : JZ054K.I9100XWLST
Kernel version: 3.0.31-1155691
Baseband Version : I9100DDSL9
I booted my phone in recovery mode and cleaned the cache data but no go. I have important pictures on my internal SD card that I do not want to loose.
I have an external card of 32GB that I can use (if needed). Any suggestions please
Thanks in advance
Vaibhav