Jan 29, 2015, 6:49:13 PM via Website
Jan 29, 2015 6:49:13 PM via Website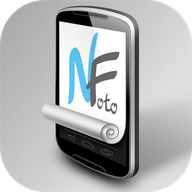 Wallpapers HD / QHD App is the best choice if you want to make your screen unique and beautiful. This application is a collection of exclusive photos by famous photographer Nickolay Farionov. You can easily set any of the photos as your screen backgrounds absolutely free. Express your personality with the help of our application; make your Android device more interesting and colorful. Pictures of the most beautiful corners of the world are collected for you. Use our App every day and change backgrounds for your mood absolutely free.
Only Wallpapers HD / QHD App allows you to download high-resolution photos for personal and commercial use at the lowest prices.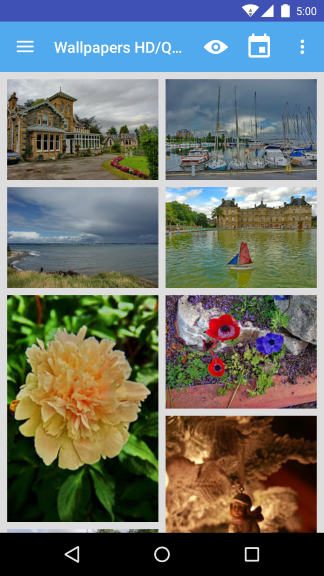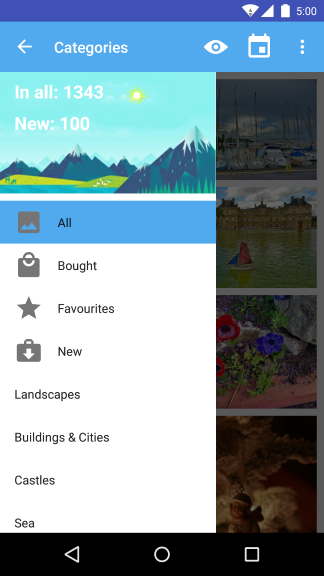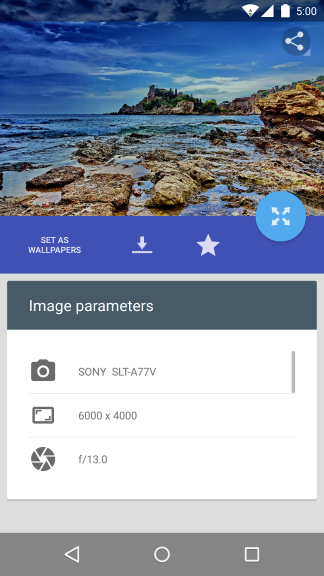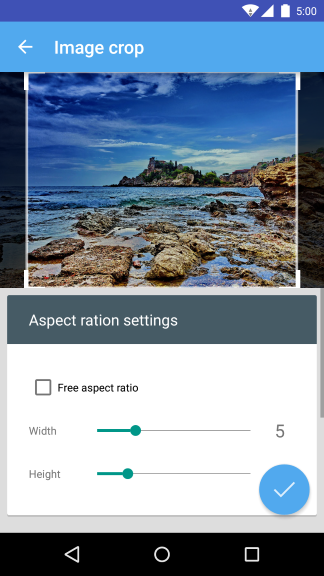 You will enjoy:
● A huge collection of exclusive HD / QHD photos;
● Intuitive interface for easy Application management ;
● Instant adding photos to Favorites by swiping directly in preview mode;
● Do not worry about the traffic - only here you can change the image quality and increase download speed at slow Internet connection;
● Amaze your friends with beautiful pictures and share them in Twitter, Facebook, VK - Vkontakte and any other social networks. You can also send the photos via MMS or e-mail;
● Wallpapers HD / QHD App is optimized for smartphones and tablets;
● Application is compatible with Android 3.0 - Android 5.0 devices;
● Screen rotation support (landscape mode);
● Application is adapted for all screen resolutions;
● Panning and zooming support;
● You can crop the photo, choose the best part of the background and set it on the screen;
● Continuously updating photo-collection.
Make every day bright and unique with Wallpapers HD / QHD App.
Video review:

Update 1.2.2
What's new:
- Added "New" folder, which contains the new photos from all categories
- Added label which will message about new photos in gallery mode
- In navigation drawer added information about each category (total count, new count)
- Added opportunity to buy PRO-version of app*
- Improved quality of installed wallpapers on devices with FullHD and QHD screens
- Added possibility in wallpaper installer which will set photo without cropping
- Added Arabic translation
- Bug fixes
*Capabilities of PRO-version
- Advertising is disabled
- Ability to automatically change the wallpaper on schedule
Update 1.2.3
What's new:
- Fixed issue with looping notifications
- Fixed crashes when app is starting from recent apps menu
Update 1.3
What's new:
- UI optimized on devices which run on Android 5 Lollipop
- New animations
- Improved behavior of images at the reverse scrolling in the gallery mode
- Changes "under the hood"
- Various bug fixes
Update 2.0
What's new:
- UI improvements
- New animations
- Performance optimization
- Bug fixes
Update 2.0.2
What's new:
- Fixed problem with endless "configuration loading" screen
- Improved service of auto change wallpapers by schedule in PRO-version
- UI improvements [Android 5.0 Lollipop]
- Bug fixes
Update 2.1.1
What's new:
- Accelerated loading configuration
- Improved behavior of images at the reverse scrolling in the gallery mode
- Improved service of auto change wallpapers by schedule in PRO-version
- Added translation to Hindi.
- Bug fixes
Google Play link:


— modified on Dec 14, 2015, 1:47:33 PM