Dec 1, 2014, 1:27:18 PM via Website
Dec 1, 2014 1:27:18 PM via Website
Hello,
I just published a minimalistic arcade game: Three Lane Dash.
There are quite a few games where player jumps from side to side by tapping the screen and avoids obstacles. I added another lane there, and now there are three buttons that needs to be clicked, so this game is for advanced players

Note that difficulty level is quite high.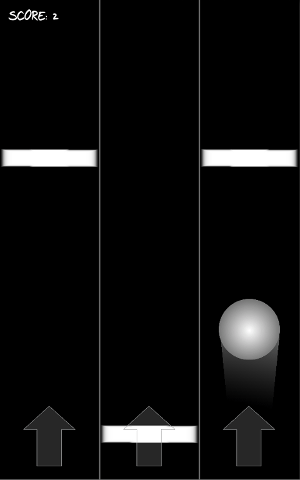 Download from Google Play:
play.google.com/store/apps/details?id=com.tmakalainen.threelanedash
If you like the game, please rate and give feedback, I'll be grateful.
It's also available for Windows Phone 8.
Thanks!