Nov 16, 2014, 10:26:34 PM via Website
Nov 16, 2014 10:26:34 PM via Website
Let me show my first game Seesaw Circus. For all of you that remember the old Circus Atari from Atari 2600, this a remake with new graphics and gameplay.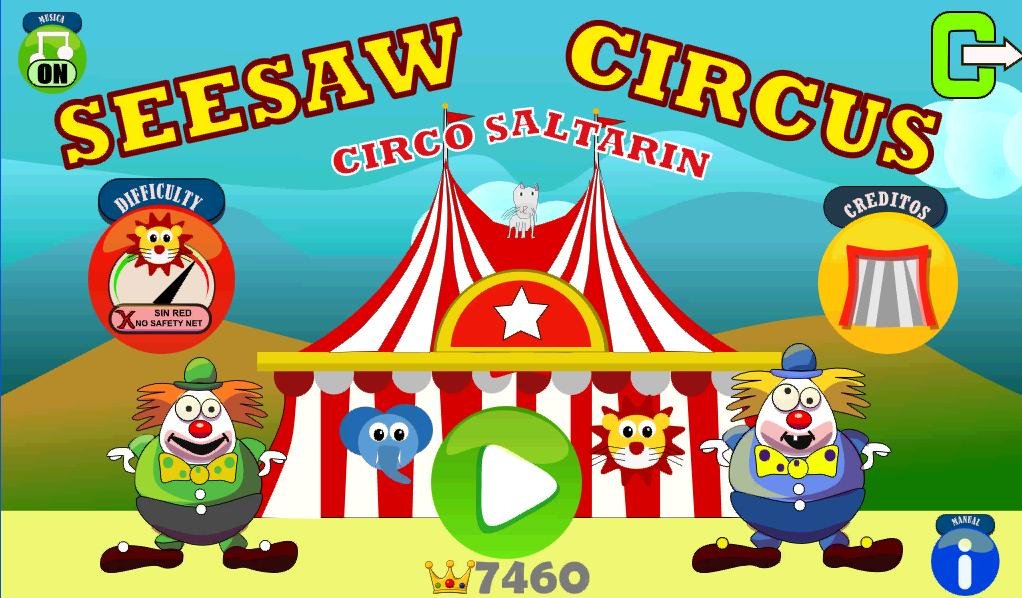 This is a game based on the old-style, such as Arkanoid. The main goal is to have fun and make your best.
Gameplay has simple controls, but difficulty is there.
The game is FREE, with no-ads, only entertainment. The game and graphics are from my own and my two little daughters. I had fun developping it and playing also.
Give it a try, and if you want to share your score in Google Play Games, do it and try to beat me ; )
Comments are welcome. Have fun!
Google play id: es.eduardoanton.proyectos.juegos.android
url: play.google.com/store/apps/details?id=es.eduardoanton.proyectos.juegos.android
— modified on Nov 16, 2014, 10:39:39 PM