Oct 5, 2014, 9:22:10 AM via Website
Oct 5, 2014 9:22:10 AM via Website
Hello,
I made this post to present you a free weather application named Tiny Weather and available here on Google Play Store : https://play.google.com/store/apps/details?id=com.ssaurel.tinyweather
Tiny Weather purposes weather for daily and forecasts on 16 next days. UI is simple and elegant with a blue theme.
Some screenshots :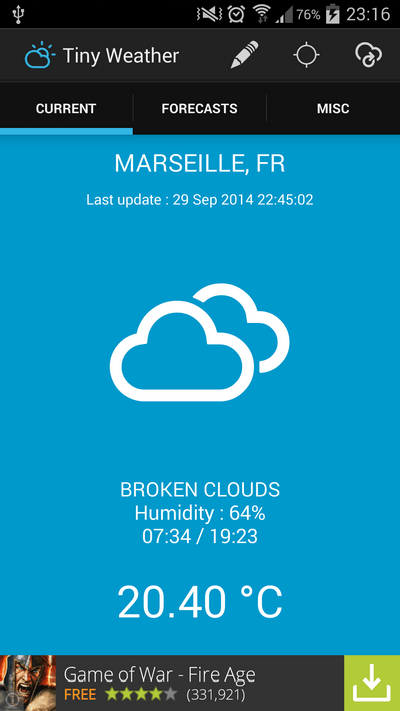 Forecasts on 16 next days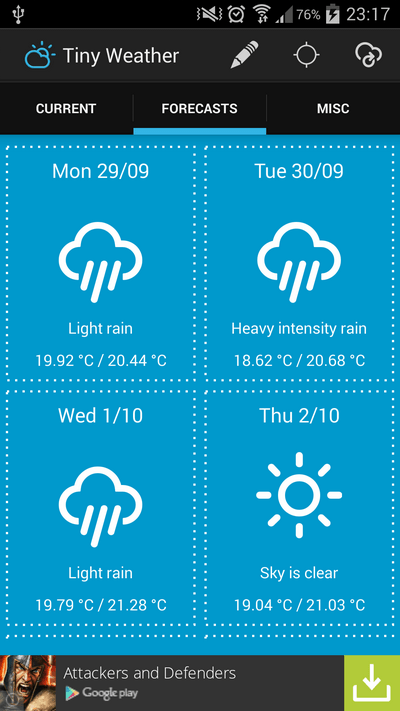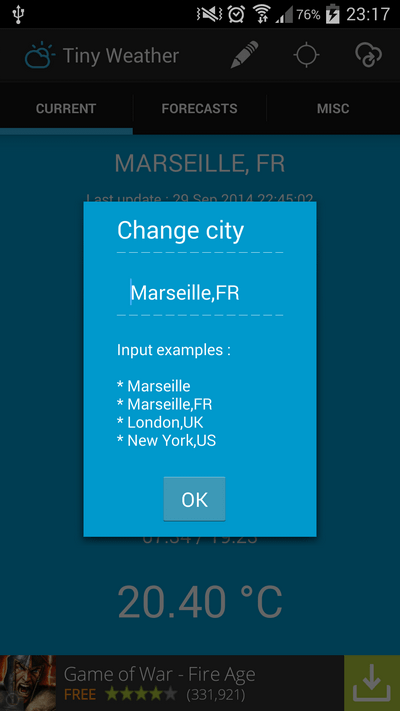 Use location action button to detect your city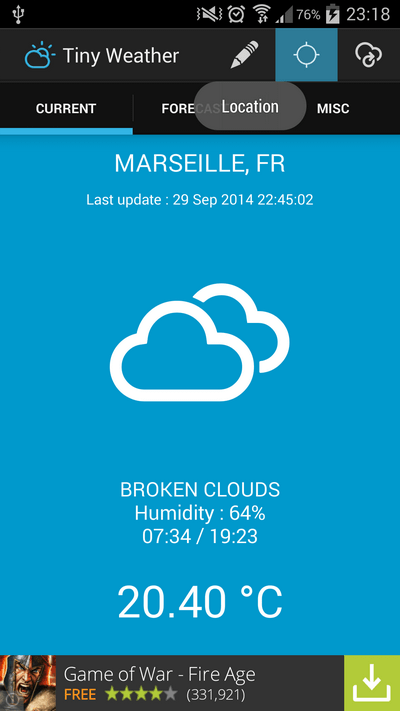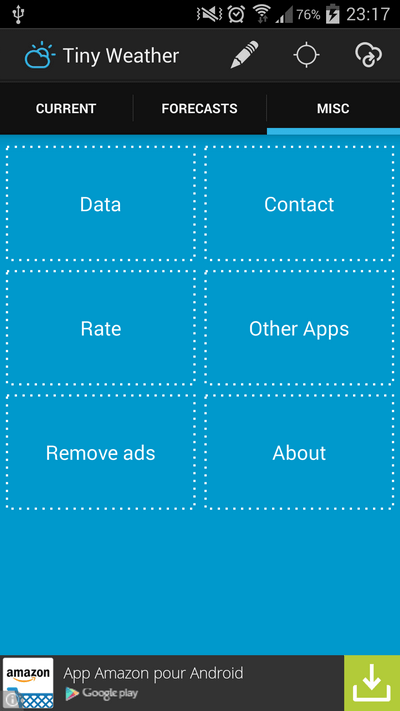 Demo video to see Tiny Weather in action :
Don't hesitate to give me your feedbacks.
Sylvain