Sep 24, 2014, 10:51:37 AM via Website
Sep 24, 2014 10:51:37 AM via Website
A cool new game Drivee: Zombies Ahead
★★★ Introducing Drivee: Zombies Ahead ★★★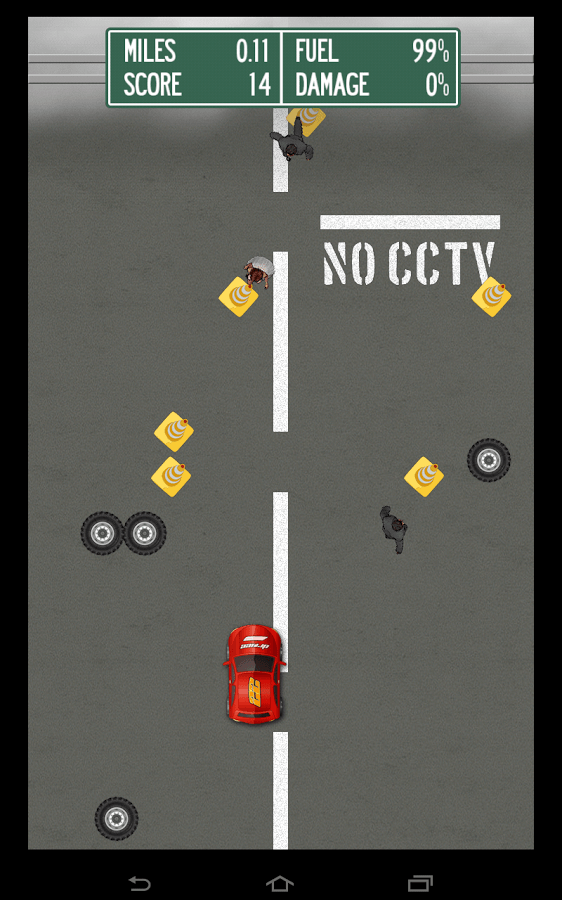 Description:
An epidemic of apocalyptic proportions has swept the world causing the dead to rise and feed on the living. Although the world is already quite recovered, you can still encounter the occasional zombie drifter.
In this entertaining car game your goal is to drive as long as possible while dodging obstacles and evading other vehicles.
Pedestrians do not necessarily obey traffic rules. You can find them all over the road. Hitting pedestrians will earn you a warning. More than three warnings and the game is over.
Avoid pedestrians but crush as many zombies as you can. Do not let them re-conquer the world.
You have to keep the level of fuel. The more the car is damaged faster the gas will run out.
If you sign into Google, you can challenge your friends or see how you rate on a global Drivee charts.
Let's start this awesome car adventure game. It is addictive, super easy to be played anywhere and free.
Requirements: Android 2.3.3 and up.
Available for Android.
I recommend you to download this awesome and new game.
Enjoy!!