Sep 13, 2014, 11:22:06 AM via Website
Sep 13, 2014 11:22:06 AM via Website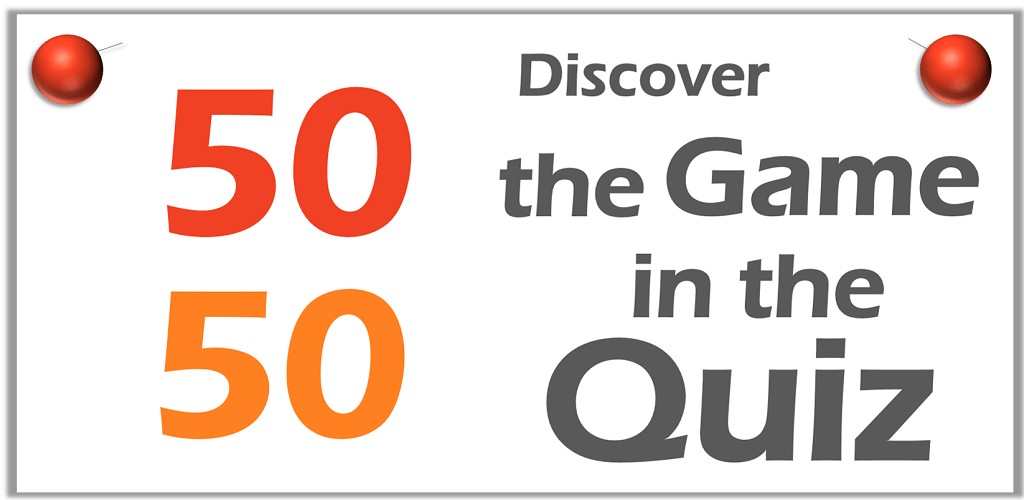 Hello,
Today I present you my new app "50/50 - True or False" in version 2.
As the name suggests, it is a true or false quiz. That means a statement appears, and you must decide whether this is true or false.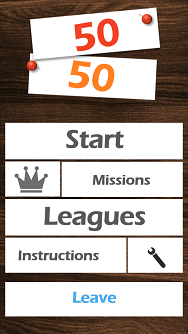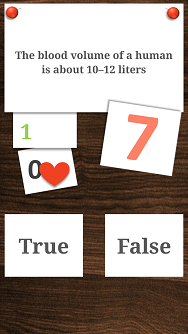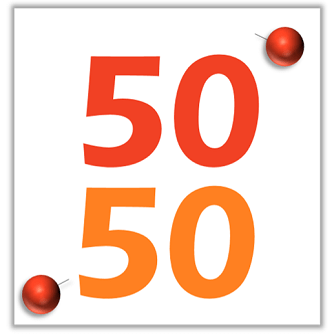 The points system:
This is explained quite simply. For each correctly answered statement there is a point when you answer a statement wrong you have instantly lost.
The timer:
You have 10 seconds to provide an answer for each statement. If you fail, the lap is considered as wrong answer and you have lost.
The Lives:
Now it becomes interesting, because the quiz contains a kind of Joker, the Lives. This you use when you have virtually already lost. You receive Lives in various ways. Mainly by completing missions. Maximum you can hold 7-9 Lives , the rest is lost.
The missions:
Throughout the game you will be accompanied by missions. An example of this:



You can see what you have to do and how many Lives you get for it. There are many different tasks that have to deal with. Once you have completed 95% of all missions, you will receive a life for each 20 consecutive correct answers statement.
The leagues:
The leagues are the central control system of the game. It is based on your high score. There are three leagues, each with four levels, you start in the third division and have to play yourselves up step by step. So that the whole also gives sense you have a limited number of attempts per stage.





Each stage adds new attempts. If you fail to rise, it will reset a level, your high score is therefore reduced by 25. For the last stage of the first division you need a high score of 300.If you've made ​​it this far, you have free play, which means you will no longer be constrained by attempts and can now hunt for the highest high score in Google Play Games Leaderboard.
The Google Play Games:
With the integration of Google Play Games you can yourselves measure in Leaderbaord with your friends and the rest of the world. Battle your way up to the top.
Increase your Google Play Games Profile by completing achievements in this game.
The final word:
And ?! curious?! I hope I could arouse your interest. Download the app today, play, share and discover the game in the quiz!
Did you know ...
that ... you have to play at a reaction time of 100 milliseconds in about 95 years in a row to set a high score of 3 billion ?!
that ... your game is saved when you click on "stop playing" ?!
that ... there are more facts in the app ?! #SoGoAndDownloadIt
NEW UPDATE
-many fixes
-rectification of wrong statements
-general restructuring
— modified on Nov 4, 2014, 6:46:01 AM