Sep 10, 2014, 11:49:17 AM via Website
Sep 10, 2014 11:49:17 AM via Website
Summation is a match 3 game, but with a twist. To complete each level, you must reach a target number. This is achieved by adding, subtracting, multiplying and dividing the tiles on the board by matching 3 or more of them.
In addition to this, some levels feature tiles that randomly shuffle the board, other tiles alter the target number, while others randomly change their value.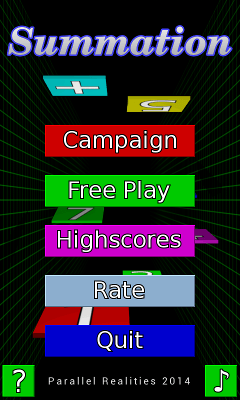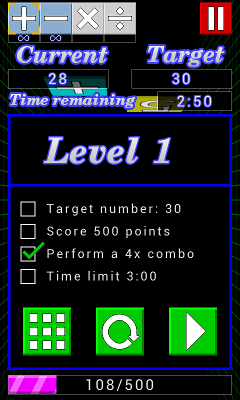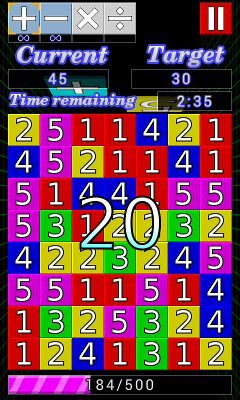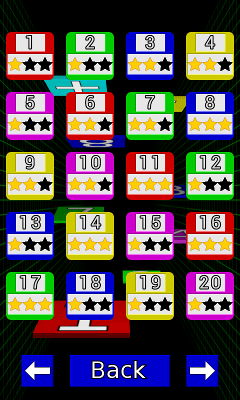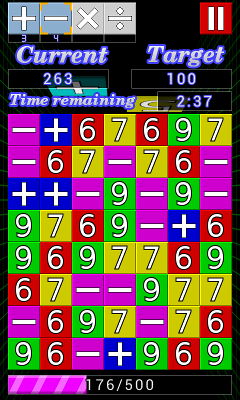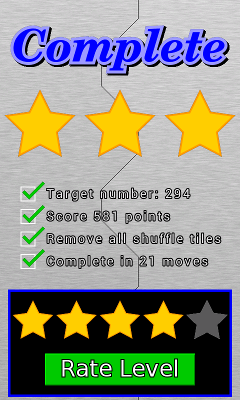 There are currently 60 campaign levels and thousands of randomly generated ones. You can rate the randomly generated levels and share your scores with other players across the globe.
play.google.com/store/apps/details?id=com.parallelrealities.summation