Sep 9, 2014, 10:34:08 AM via Website
Sep 9, 2014 10:34:08 AM via Website
The iPhone 6 announcement is just around the corner. So what is Apple going to ''invent'' tonight that Android has had for ages?
With a 4.7-inch and 5.5-inch iPhone reported to appear, I think it's obvious Apple will ''magically'' envision a larger-screened future for smartphones. Like Android hasn't done that for years.
They might possibly even ''create'' a method for contactless payment. You know, like NFC, that thing Android has had for ages.
The new iPhones will probably be waterproof too, cos you know, no one in Android has done that yet.
Apple might also invent a new-fangled photographic technology called Optical Image Stabilizaton. It sounds familiar, but I don't think it exists yet.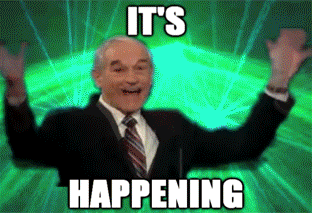 What else do you think Apple will claim tonight?
— modified on Sep 9, 2014, 11:28:15 AM