Sep 8, 2014, 8:02:51 PM via Website
Sep 8, 2014 8:02:51 PM via Website
Hello everyone,
I would like to share some of my pride with you today.
Our little collective Hut Beach have released our first Android game recently which is very challenging and fun.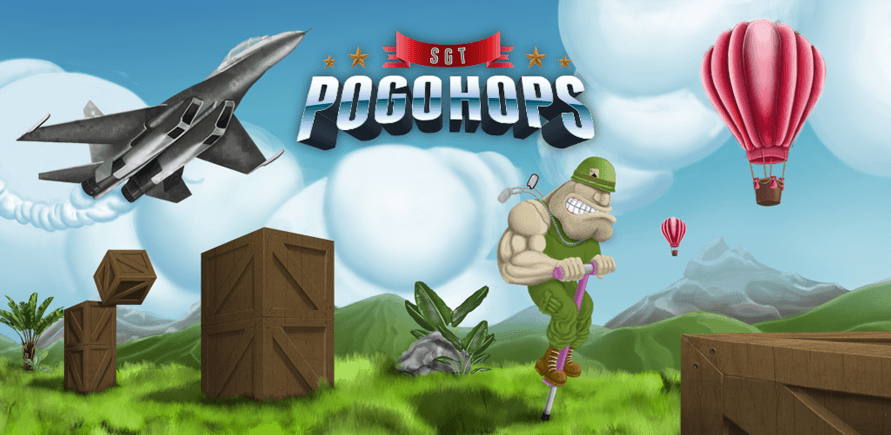 Try it out here:
play.google.com/store/apps/details?id=com.Hut_Beach.Sgt_Pogohops&hl=en_GB
Accept the challenge and jump into action packed adventure with Sargent Pogohops. To survive you will have to jump, avoid tricky obstacles, be ready for sudden surprises on the battlefield and did I mention jumping? A lot of jumping! Even weak can become an exceptional soldier. Are you ready? Now go and get those golden medals hero!
TOP SECRET INFORMATION:
Can you complete a secret mission? Clues are just under your nose.
Features:
- Play as Sgt. Pogohops – a heroic commando.
- Complete challenges and progress through 3 different difficulty levels.
- Avoid tricky obstacles at all costs.
- Be rewarded for your courage and exceptional reaction.
- Share your achievements with your friends.
- Be alert for surprises.
- Complete a secret mission and receive your unique reward.
- Designed for any screen size (Phones and tablets).
It's free, it's fun, it's challenging and has quite unique controls.
Please check it out and let us know what you think about it! Is there anything to improve or it is awesome as it is?
HAVE FUN!