Sep 7, 2014, 2:13:18 AM via Website
Sep 7, 2014 2:13:18 AM via Website
What are mudras?
Mudras are nature way of healing.
The physical body is made up of five elements namely - Air, Water, Fire, Earth and Ether.
Imbalance of these elements disrupts the immunity system and causes disease.
Hand mudras regulate these five elements in our body.
Therefore the disease caused by the imbalance is cured.
This app allows you to add/remove Mudras in your favourite list, set alarm, search on web.
If you like this app, please rate it.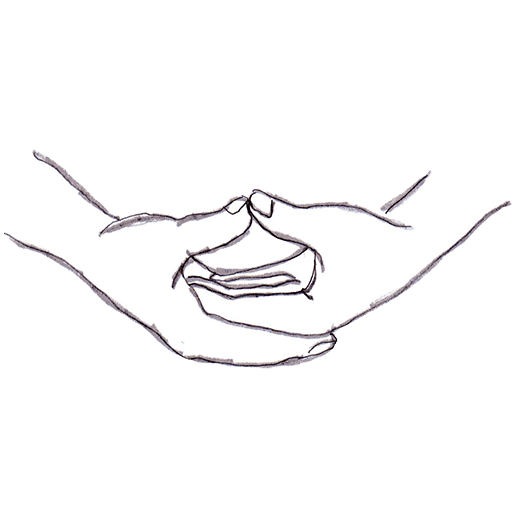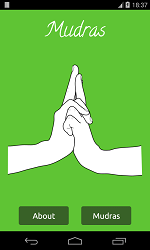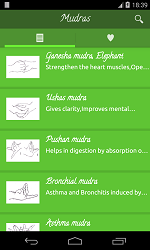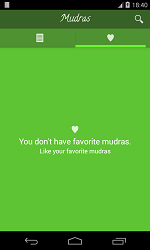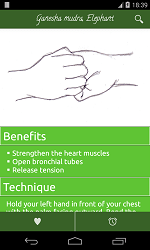 Google play: play.google.com/store/apps/details?id=com.axar.mudras&hl=en