Aug 18, 2014, 11:55:58 AM via Website
Aug 18, 2014 11:55:58 AM via Website
Hi everybody,
This is my first app, a minimalist music player which show the list of all your musical files in a folder. Its interface is design and fresh, and simple to use but had lots of features.
You have simply to choose the folder of your songs in the slidemenu and the program will do the rest.
You could always manage the playlist with the notification bar.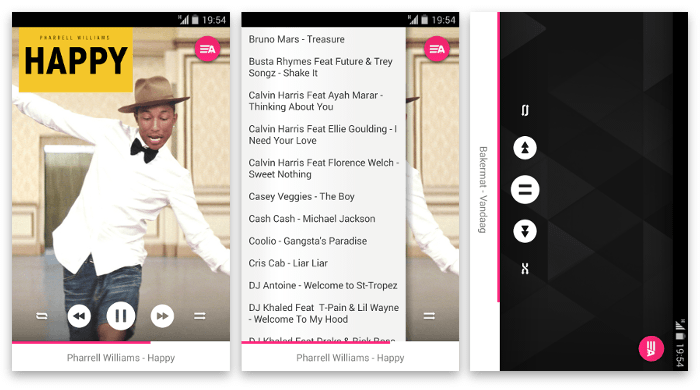 Download on the Playstore : play.google.com/store/apps/details?id=com.bkrmobileapps.minimamusicplayer
Or on Amazon Appshop : amazon.com/BKR-MOBILE-APPS-Minima-Player/dp/B00ML1ZJ5C/
Features :
- 30+ supported languages
- Rotation supporting
- Begin's tutorial
- Slidemenu for playlist
- Bug fixed
- Sort by date or by name
- Control the progressbar
- Play in shuffle or/and in loop
- Pause for an incomming call
- Acces to external card
- Use shuffle option and loop option
- Long press on next/previous button to jump 30 sec the song
Supported files: mp3 - wav - ogg - aac - flac - 3gp
(Sorry for my english...)