Aug 18, 2014, 11:33:06 AM via Website
Aug 18, 2014 11:33:06 AM via Website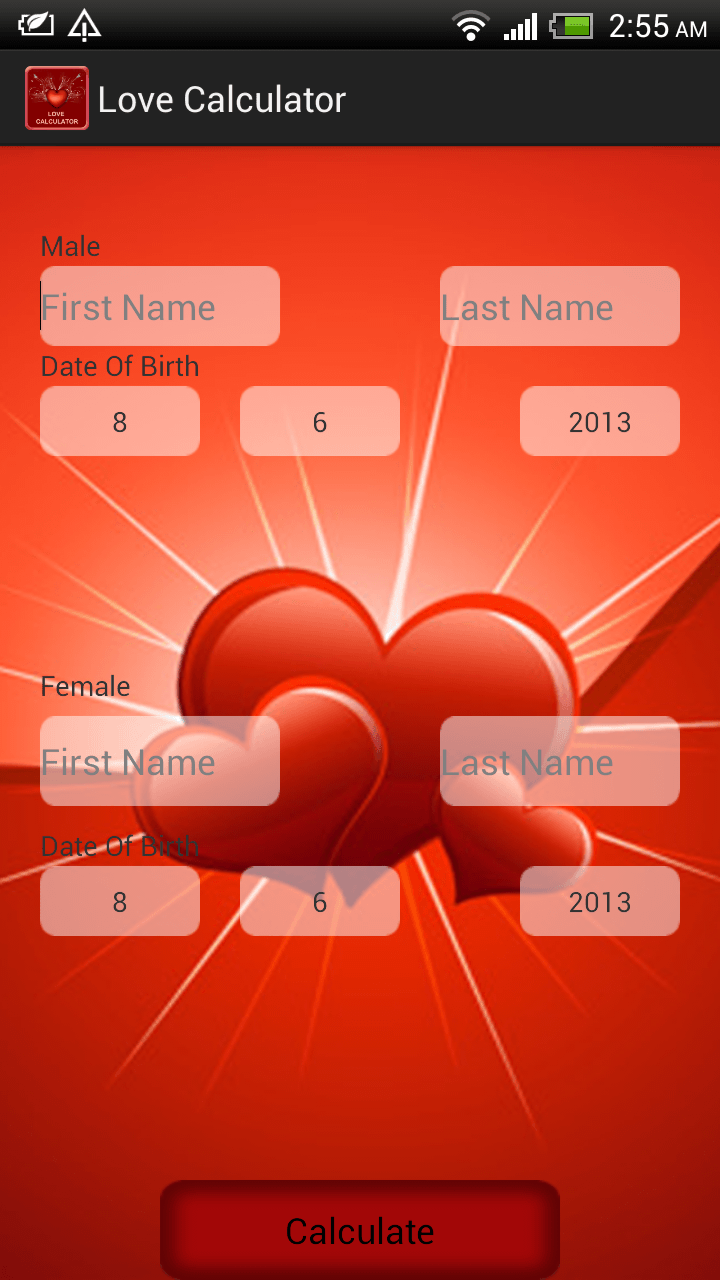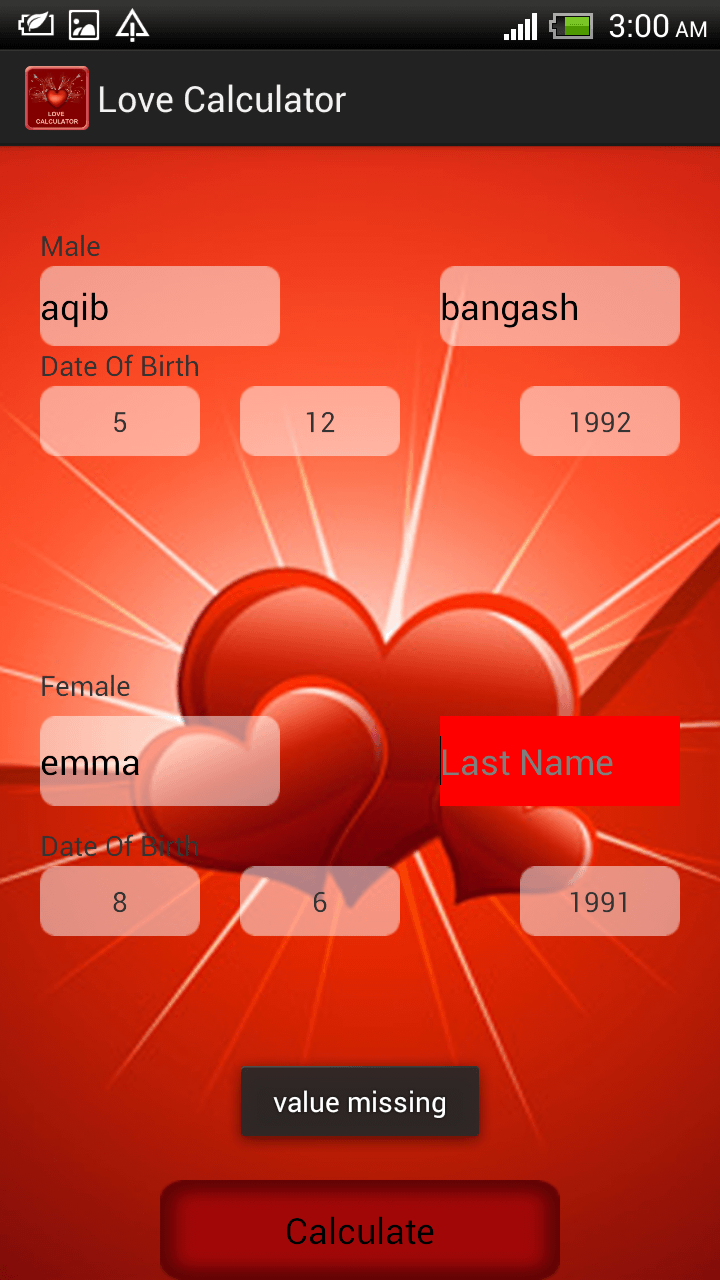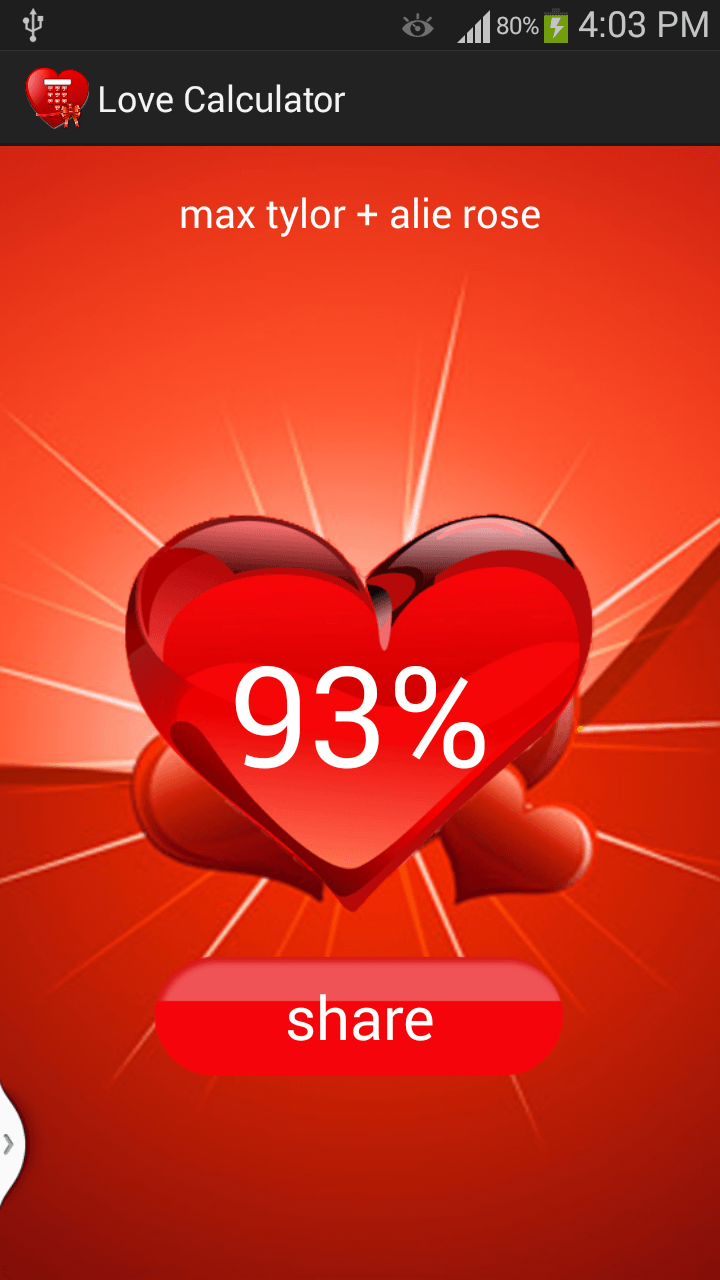 Description
Are you sure of your love compatibility with your partner? Or maybe, there is someone out there who could be your perfect match? "I am sure that we could be more than just good friends..." How many times have you thought those words to yourself?
Do you have feelings for one of your friends but don't know how to tell them?
It's all about communication and negotiation: areas of harmony in the relationship, fusion of energies and potential areas of frictions.
Just try it out now with Love Calculator!
An extraordinary tool that gives you the keys to a successful relationship.
It's very simple ! Enter your names and birthdates to find out more about your destiny and compatibility. This app totally based on love finding algorithm, and will show you real time value.
How To Use!
Enter your's and partner's first and last name.
Enter your's and partner's date of birth.
Enjoy love percentage.
Any one can visit this app on:
play.google.com/store/apps/details?id=com.expressinc.love.calculator