Aug 11, 2014, 7:39:27 PM via Website
Aug 11, 2014 7:39:27 PM via Website
I am getting this error
It's not when I start Eclipse. And removing the .android subdirectory doesn't help.
When I go to create a new android project.
Or,
When I do Window..Preferences then click on Android
It says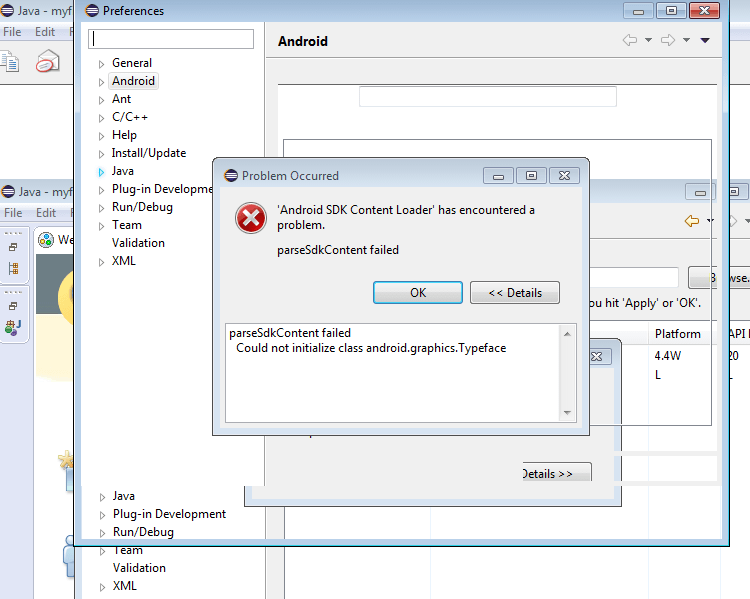 android sdk content loader has encountered a problem
parseSdkContent failed
and expanding it it says
Could not initialize class android.graphics.Typeface
One person I read got a similar error when starting Eclipse. A solution for him was to remove the .android folder. I tried that. I made a copy(it was 2GB), I removed it. Still same error when creating a new android project or going to window...preferences..android.