Aug 2, 2014, 1:58:49 PM via Website
Aug 2, 2014 1:58:49 PM via Website
[Super Slider Pro Play this cool slider game and enjoy the full amounts of entertainment.
Unique kind of game which can be played by any age. It's Very addictive and Challenge yourself to get as much points as you can by going through all the obstacles.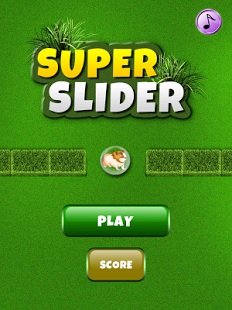 If you play well you'll be getting the highest score! It's not always easy. Game center supported. Share with your friends and family and challenge them to beat your score. Build up your skill and challenge others.
Game Instructions:
• Don't Hit Sand and Rocks or Get Hit By Crocodile Fire.
• You Have 3 Lives.
• Get The Blue Crystal For Protection For About 10 Seconds.
• You Can Continue Playing Using In-App Purchase.
• Tap Once To Move Left And Tap Twice To Move Fast.
Game Features:
• Awesome Graphics
• Addictive Game Play
• Challenge A Friend
• Awesome Game Stage with Different Difficulty Options
• Smooth Game Play
• Challenge A Friend
— modified on Aug 2, 2014, 1:59:44 PM