Jul 31, 2014, 10:56:40 AM via Website
Jul 31, 2014 10:56:40 AM via Website
Well, I have started getting this really weird issue with my WhatsApp

now and can't figure out what's needed to be done! So the problem is when I try sending pictures to my sister a popup appears telling that "Failed Out of Memory Please try later" I wonder what makes it saying this again and again I have tried clearing the cache and the data. Removed the WhatsApp installed it again but that doesn't seemed to be helping me out !

I normally answer question over the AndroidPit but now I guess this is the correct time to ask my own question over here @Loie, @Kris, @Scott, @mobile crackers, @Mary , members really need your help over here. I really need your help over here

! I have attached an screenshot of it !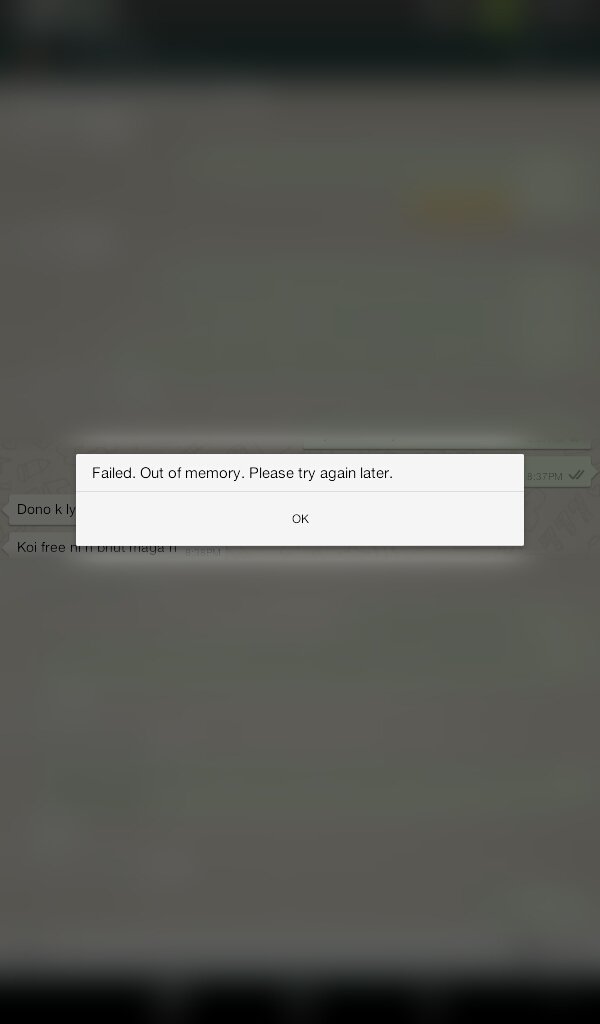 — modified on Jul 31, 2014, 10:57:25 AM