Jun 24, 2014, 11:18:41 PM via Website
Jun 24, 2014 11:18:41 PM via Website
Are you scared of bees?
Do you fear Zombies?
Then.......watch out for the Zombees!!
The zombees are increasing every day, becoming more and more of a threat for the whole world. Most of the mages fighting against them have already been killed and you, the youngest apprentice, are one of the few left alive.
You are our last hope! Fight and kill as many zombee as you can to help humanity to survive! Learn to master all the four schools of magic. Each of them will play differently, giving you a lot of variety in how you prefer killing the zombees.
Try to be the best mage in the world by climbing the online leaderboards and unlock all 13 achievements to show that you truly are a great mage.
Main features:
Tap on the screen to shoot at the zombees, use the pad to rotate the camera.
4 different enemies to kill
3 different locations to fight in.
4 different magic spells to master, each with its pros and cons:
-lighting: very fast spell. It creates additional lightings when hitting a zombee
-air: fast spell. It bounces on surfaces and causes the zombees to become infectious and kill other zombees they enter in contact with
-fire: medium speed, affected by gravity, small dimensions. Causes a local explosion that can kill many zombees at once
-water: slow speed, affected by gravity, big dimensions. Causes a local storm that can kill many zombees at once
Realistic physics: air spells will bounce on surfaces, water and fire spells are affected by gravity.
2 different game modes:
-kill as many zombees as you can in the allotted time
-kill 60 zombees in the shortest amount of time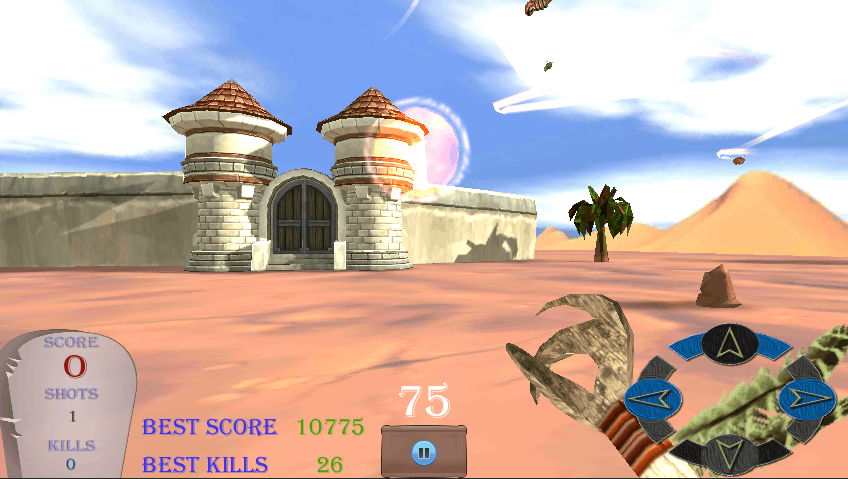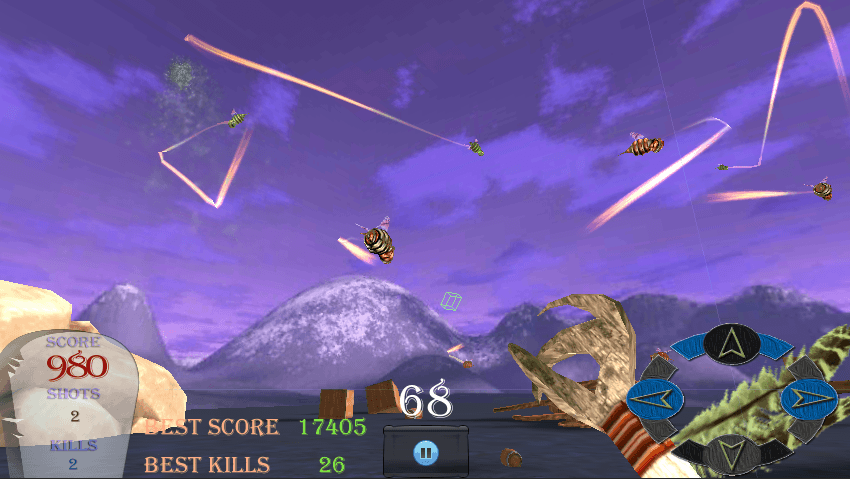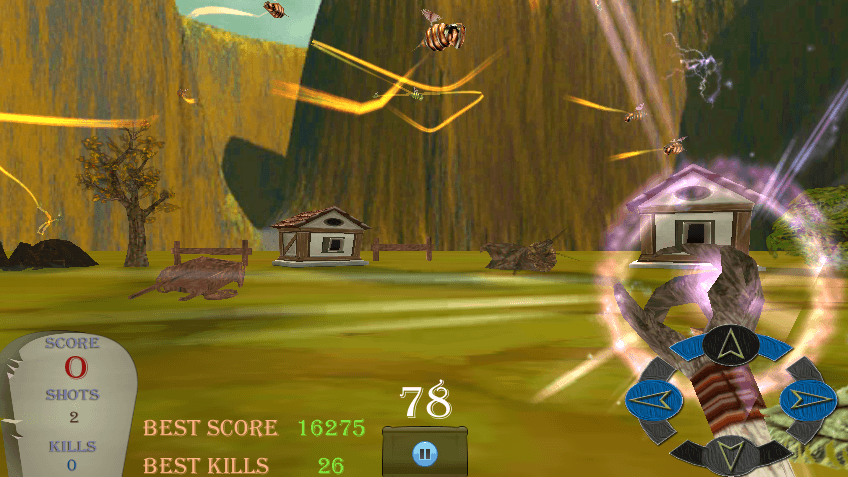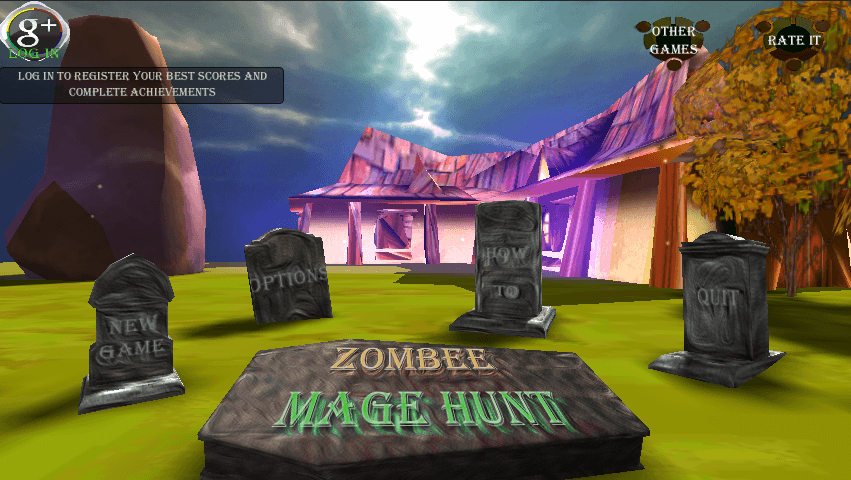 Try it for free at:
play.google.com/store/apps/details?id=com.dohsoft.zombee