Jun 11, 2014, 8:44:45 PM via Website
Jun 11, 2014 8:44:45 PM via Website
Hello,
We have introduced a new game World Cup Quiz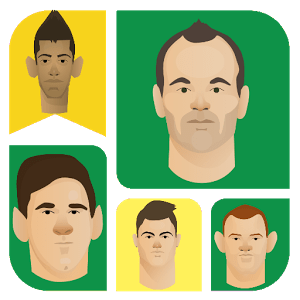 Description:
World Cup Quiz is an enjoyable game where you can demonstrate your knowledge about the World Cup participants.
If you are a Football fan and want to test your knowledge or learn something new, this is the perfect game for you!
The goal of the game is simple: look at the image and try to name the player it represents! Images are revealed one after the other and you will have to name the player. This sounds easy, but some players are not as obvious to guess.
- Test your Knowledge.
- Easy to Play.
- Dynamic and addictive game.
Requirements: Android 1.6 and Up.
Available for Android.
I recommend you to download this new and awesome game.
Enjoy!!