Jun 5, 2014, 9:41:02 AM via Website
Jun 5, 2014 9:41:02 AM via Website
Here is a quick guide on how to take a screenshot with the Motorola Moto G.
Press and hold both the POWER BUTTON and VOLUME DOWN BUTTON for three seconds, or until you hear the camera shutter click.

To view the screen image, touch Apps > Gallery > Screenshots.
Press and hold the image for files and sharing options, which will be at the bottom of the screen.
There you have it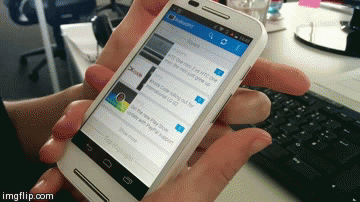 — modified on Jun 5, 2014, 2:59:35 PM by moderator