May 21, 2014, 7:31:45 AM via Website
May 21, 2014 7:31:45 AM via Website
Good evening, everyone!
A while ago, I released an app called Morse Code Transmitter. It uses the camera flash on your smartphone or tablet to send messages in Morse code.
As you type your message, the Morse code will appear at the bottom of the screen, so if you're learning Morse code, this app will come in handy. You can also set the words per minute (WPM); the higher the WPM, the faster the light will blink.
Here's the link to get the app: play.google.com/store/apps/details?id=com.bpd.morse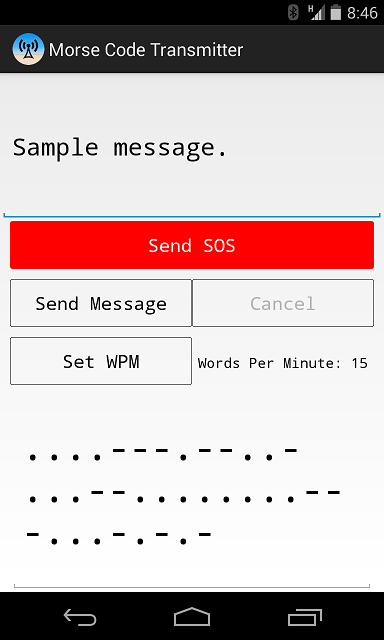 Please let me know what you think by rating and reviewing it.

Cheers,
BJ
— modified on May 21, 2014, 7:37:07 AM