Feb 14, 2014, 11:08:44 AM via Website
Feb 14, 2014 11:08:44 AM via Website
Hey guys!
Wanna change the font of your Android? There are several ways to do this, but the easiest one is by installing an app. There are many out there that fulfull this purpose. A great one is
iFont (Fonts For Android)
. which is available for free in the Google Play Store.
It's easy, provides great looking fonts from over a 100 different choices. Your only problem will be picking one!
It supports Samsung, MIUI, Meizu, Sony, HTC and Motorola phones. You can almost automatically backup your font to your storage.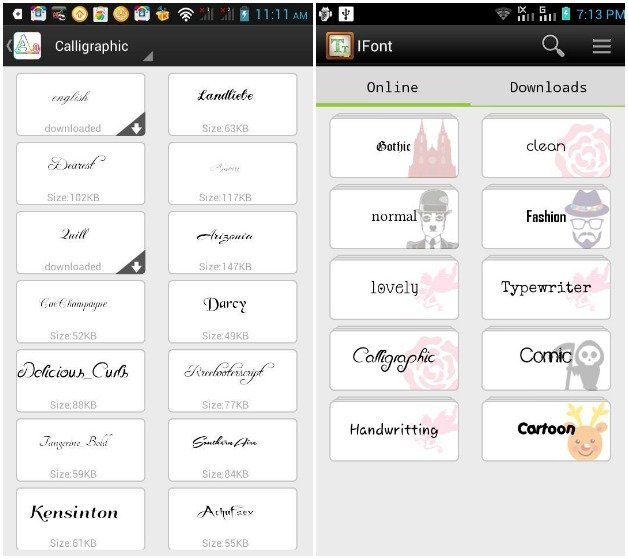 What font apps do you use? Do you have any suggestions?