Jan 27, 2014, 12:48:04 AM via Website
Jan 27, 2014 12:48:04 AM via Website
Well.... Updated my S3-LTE to 4.3
My first impressions on this update is 100% positive, as I have not encountered any problems at all.
I have updated using kies and my trusty usb data cable.
What I have seen on this update is that it is not lacking at all, not draining battery more than maximum 5% every hour.
The lockscreen (i use the pattern one) is as quick as it was on 4.1.2 and wifi is not dropping.
About photosharing! Well.... I am only "sharing" through mms or uploading to my Google+ account.
That has to be tested tomorrow.
Now... What is it that i like about 4.3?
It is simple. I like the settings menu better. My headset is not dropping out on the right, when listening to music.
I had this issue, where if I used my headset for listening music, then only one in twenty times were I plugged in the headset, I would have sound on both right and left. Now this is fixed. And ohh.... I like the default music player better now. The artwork is now bigger, and the play/stop/forward buttons are way better looking. I like texting/sms font and style better now.
The worst part of 4.3 update is the photo-album. I really liked the old one better. Well... Nothing is perfect.
All in all. A good update that (for my phones part) runs really great without bugs, using the settings I personally like.
Hope this report will be at some use to AndroidPit readers and/or staff.
EDIT:
These photo's are of my battery-life, before and after the update.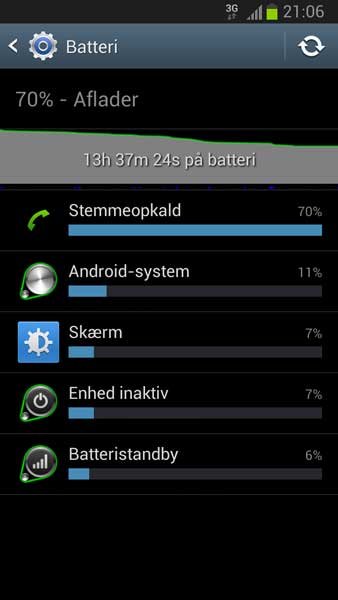 4.1.2 firmware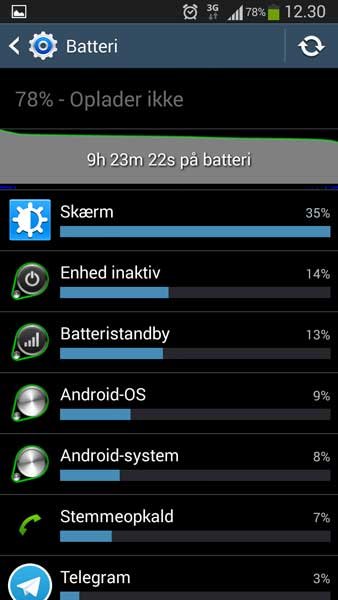 4.3 firmware
I can "share" from within my gallery. Using upload to Google+ and sending through mms.
NO way, I am having facebook on my phone.
My WIFI does not drop eighter.
Seems like I have a fully functioning upgrade on my phone. :-)
— modified on Jan 27, 2014, 12:51:37 PM