Oct 10, 2013, 3:29:46 PM via Website
Oct 10, 2013 3:29:46 PM via Website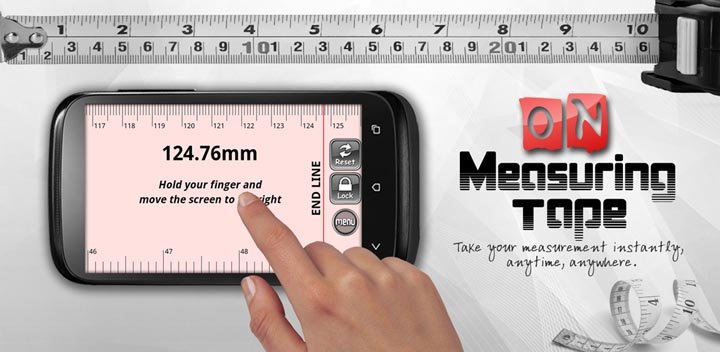 ON MEASURING TAPE
is a simple and easy to use measuring tool for quick measure of object's length. This flexible ruler helps you conveniently and accurately measures the length of everything with your phone anywhere, anytime.
ON Measuring Tape is special designed to measures the dimension of objects that are larger and longer than your device's screen size. You can also use our free apps, ON 2D-CameraMeasure or ON 3D-CameraMeasure to measure large object in more advance and professional way. For object that smaller than the device's screen size, ON Ruler is recommended.
Using ON Measuring Tape is very intuitive and easy. You just need to click on the screen with your finger and move the device with another hand repeatedly from the start point to the end point of measured object, then take the reading. This measuring tape has unlimited tape length, you can also switch the length unit between metric and inches.
For perfect accuracy, you will be requested to do calibration at the first time you open the application. Calibration need to be carried out only one time per installation.
With ON Measuring Tape, now you always bring a tape measure with you as in your smart phone.
KEY FEATURES:
★ Unlimited tape length
★ Inch and millimeter supported
★ Show both inches and metric tape in single view
★ Show start line and end line for guidance
★ Lock/Unlock screen
★ Instant reset
★ Easy calibration (Only one time)
★ Customizable theme, line color, text color, text size
★ Simple & smart user interface design
★ Keep screen awake
For more details information about how to use the app, please refer User Guide in this app.
ON Measuring Tape is a free length measuring tool on android. We hope this free app can help you to save time and simplify your measuring works. If you have any comments, suggestions or questions, please feel free to contact us at potatotree.soft@gmail.com. Thank you!!
SCREENSHOTS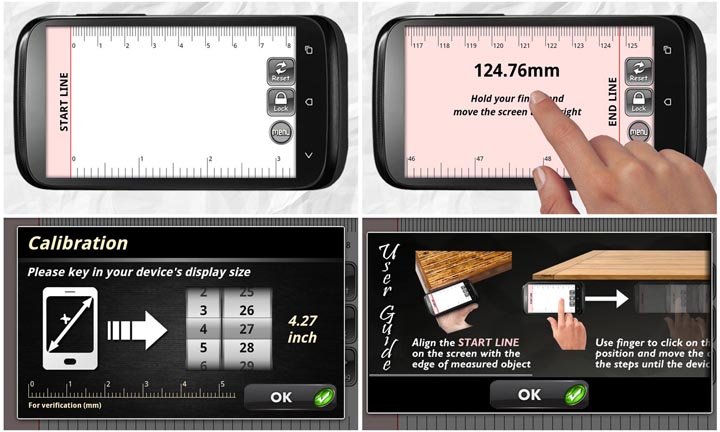 LINK TO APPLICATION
https://play.google.com/store/apps/details?id=com.potatotree.onmeasuretape
QR CODE