Mar 28, 2013, 5:52:44 PM via Website
Mar 28, 2013 5:52:44 PM via Website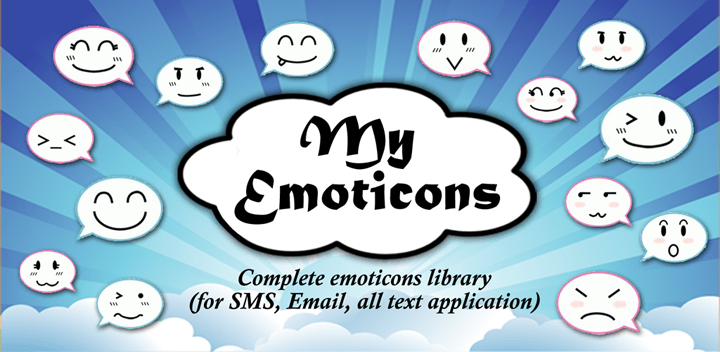 Looking for things to make your sms, FB, or others messages looks cool?
Looking for a cute emoticons? (ノ^▽^)ノ♥♥♥
Now you can have "My Emoticons" which we strongly recommend for you.
More than 1000 cute emoticons - Tells more than just words
This app is a collection of all cute, abundant and popular "Emoticons".
With this app, you can more easy to express yourself and be understood.
You can use this application on
- SMS
- All Text Message
- Facebook
- Twitter
- Email
- Whatsapp
- Google+
- Skype
- KakaoTalk
★ How to use:
To add emoticons on text, you just need to click the desired emoticon on the application main page(the emoticon will copied automatically), and paste it on your text.
My Emoticons is a free application with more and more emoticons will be added in future. We really hope you enjoy this app. If you have any comments, suggestions or questions, please feel free to contact us at potatotree.soft@gmail.com. Thank you!!
Keywords: 表情符号, 顔文字, 이모티콘, 免费, Gratis, besplatno, kostenlos, नि:शुल्क की, gratuito, 무료로, бесплатно, 無料で
SCREENSHOT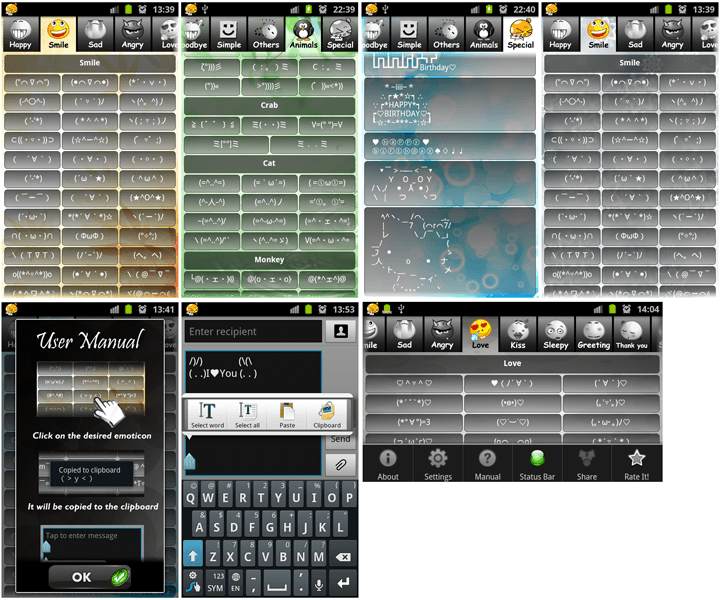 MARKET LINK
Click here for MY EMOTICONS PotatotreeSoft on Google Play
QR Code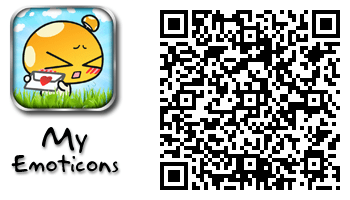 Video
http://www.youtube.com/watch?v=n9KBljmdae4
— modified on Oct 11, 2013, 6:19:21 AM