With Google Stadia, the cloud gaming era is finally being realized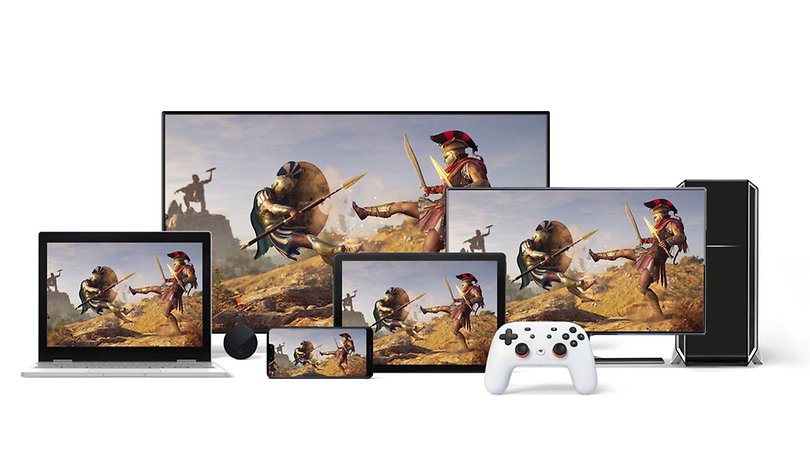 This year it the era of cloud gaming will finally begin. With Google Stadia and Microsoft xCloud, two potent heavyweights of the IT industry show us how to play high-quality games without special hardware and with Netflix-like subscriptions. But is it really worth jumping on the train now?
In the entertainment sector, are we are talking only about music and videos here, streaming has replaced almost all physical media. Netflix, Amazon Prime Video and in the future Disney+ and Apple TV+, provide us with streamed TV series and movies, while Apple Music, YouTube Music and Spotify and other streamed music platforms are always and everywhere available. Both are completely device and platform-independent, so that a seamless enjoyment is guaranteed for us as customers.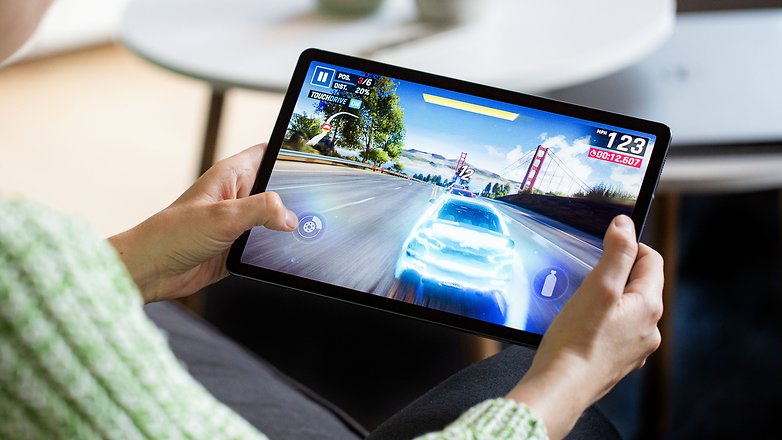 The first cloud gaming attempts have failed
Anyone who believes that Google and Microsoft are now pioneers with their cloud gaming services is mistaken. Already in 2010, OnLive was the first cloud gaming platform, which got a competitor with Gaikai in 2011. Both platforms failed mainly because of a fundamental problem with cloud gaming: the providers were faced with the task of building a worldwide network of servers or of attracting a partner who already had such a server network and could release the capacities.
The demands on hardware and server connectivity are also much higher than, for example, a server that provides music or videos for on-demand services, since cloud gaming also requires a return channel for player input. Gaikai and OnLive failed because of these issues and certainly also because of the powerful games industry around Sony, Microsoft, Nintendo, and the publishers. Interestingly, Sony Playstation has since bought both Gaikai and OnLive.
Is cloud gaming in 2020 now ready for the masses?
Between the downfall of Gaikai and OnLive there were further attempts to stream games, but most "streams" were based on running the games on a home PC and streaming the graphical output to another device, e.g. a TV, tablet or smartphone. Only Nvidia offered real cloud gaming with its GeForce Now platform. Unfortunately, GeForce Now, after four years, is still in beta and is therefore not freely accessible. The big advantage of GeForce Now is and will be that Nvidia does not want to rely on a kind of game subscription and online purchase system like Google Stadia. Instead, Nvidia offers GeForce Now, a service that allows you to release your games from your PC and run them virtualized on an Nvidia server and play them on a smartphone, Mac, PC or on an Nvidia Shield. When GeForce Now will go from beta to the final version is still unknown, as is the price and the differences between the packages.
Besides Nvidia, Microsoft, also a heavyweight in the games industry, is also working on Project xCloud for cloud gaming. Unfortunately, you have to apply for the beta first and you need an Xbox Wireless Controller with Bluetooth from the newer generation to be able to use Project xCloud at all. Microsoft, however, has significant advantages over Nividia due to its corporate structure. On the one hand, Microsoft owns Azure, a server infrastructure that operates at the level of Google and Amazon. Microsoft also produces hardware like the Surface products and of course the Xbox - and they are also very active in the app world for iOS and Android. Especially the games console division brings the closeness to publishers and game developers, so that Microsoft can quickly increase the portfolio of games for xCloud. In addition, Microsoft itself is active as a publisher and developer and can, therefore, develop exclusive games for xCloud.
Like Nvidia's GeForce Now, Microsoft's Project xCloud is still in beta testing. When this test phase will be finished and which price model Microsoft will offer, we will have to wait and see. But on paper Microsoft has the necessary assets and target group to play a leading role in cloud gaming.
At first glance, it looks like Google with Stadia is one step ahead of the competition from Nvidia and Microsoft. Why? Simple: Google will launch its cloud gaming service on November 19 in 14 countries, including the USA, the UK, and Germany. Right from the start, there will be 31 games from 21 publishers available on Stadia. You can buy them separately with the standard version and then play them on a TV with the help of a Chromecast Ultra and the Stadia Controller, on Pixel smartphones (from the Pixel 3 onwards) or on a tablet with Android M or later and devices with Chrome OS. Later the Stadia App will also be available for iOS from version 11 onwards.
But you can only enjoy Stadia to the full if you book Stadia Pro for $9,99 per month. Then you can play all games that Google offers and also enjoy them in 4K at a maximum of 60 FPS. The latter of course only if the corresponding bandwidth is given and the display device also supports it.
Alternatives from Apple, Shadow and maybe Amazon
Beside Google, Microsoft and Nvidia there are also alternatives to play games on different devices. With Apple Arcade, Apple offers a kind of subscription where you can play all games from a select catalog. However, these are downloaded to the respective end devices and played locally. The small company Blade offers Shadow, a quasi Gaming-PC, which is located in server farms and on which you can install your already bought games and play from the cloud on various devices - similar to the offer of Nvidia.
What about Amazon? After all, the online shopping giant has a powerful server infrastructure with AWS and its own development studio for games. The right gamer target group can already be addressed with Twitch and users could certainly be quickly and unerringly activated for an Amazon Cloud Gaming offer. As a gamer, even though one that is getting older and greyer, I believe that we are facing a colorful new cloud gaming world. The platforms of Microsoft, Google and perhaps also Amazon have the best prerequisites to assert themselves in the long run. Hopefully, the mobile data connection will keep pace with cloud gaming development, because without fast networks with short latency times, gaming on the go would not be fun.