Oct 10, 2020, 9:47:27 AM via Website
Oct 10, 2020 9:47:27 AM via Website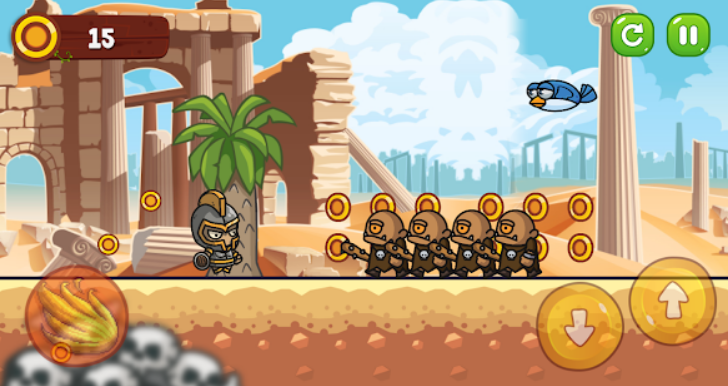 The battle between the Gods begins now. Choose your favorite God and pass the traps that we have prepared for you!
God of Mythology is completely FREE to play.
Travel through ancient Greece collecting gold coins with which you can buy other playable characters.
Features:
● Fluent, elegant, and challenging physics-based gameplay.
● Procedurally generated terrain.
● One-touch button attack system, easy to learn but difficult to master.
● Supporting characters
● In this v1.0 you will be able to play with three exclusive gods with their own attributes and special abilities
● Beautiful and suggestive visual design
● Original music and hand-crafted sound provide an immersive, ambient experience.
● Take full control of the mythical gods.
● Each god possesses its own combat powers
● The battle that decides the fate of Ancient Greece in an epic single-player campaign based on Greek mythology.
Download Gods of Mythology on Google Play