Nov 18, 2019, 7:42:42 PM via Website
Nov 18, 2019 7:42:42 PM via Website
I have an issue where websites generate the pop-up message:
"www.site.com" wants to use your device's location. Allow Block"
or
the popup asking whether to allow notifications or not
Problem is I cannot select either allow or deny. I tap, hold, double-tap - all manner of trying to select one or the other, but it's like the Allow / Block links/buttons are just text and have no function at all. In order to clear it, I hit the back button on my phone and no option is set.
I have cleared app data, browser cache, forced stop on the browser. Nothing works.
I visited a website and got the problematic popup. Then I downloaded the app for that same site and the popup works fine.
I use Chrome
Android version: 8.1.0
Android and all apps are up to date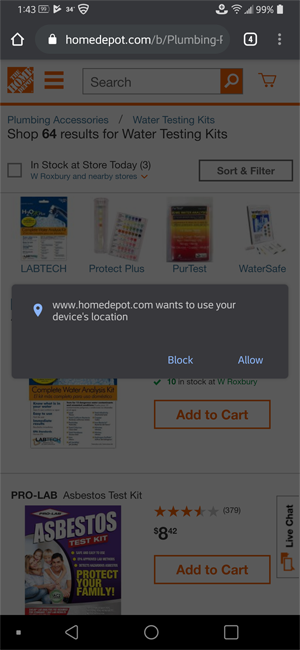 — modified on Nov 18, 2019, 7:54:19 PM