Oct 24, 2019, 6:40:24 PM via Website
Oct 24, 2019 6:40:24 PM via Website
Welcome to try our free BMI calculator and weight tracker. App provides the weight control daily and compares calculated Body Mass Index with a standard one value to help everyone to lose or to gain weight
We will be happy to see all your advices and comments.
Description
It's absolutely simple and easy to use App to help weight control.
BMI is calculated from two main values: weight and height. But for male and female, young and old persons the result has to be different.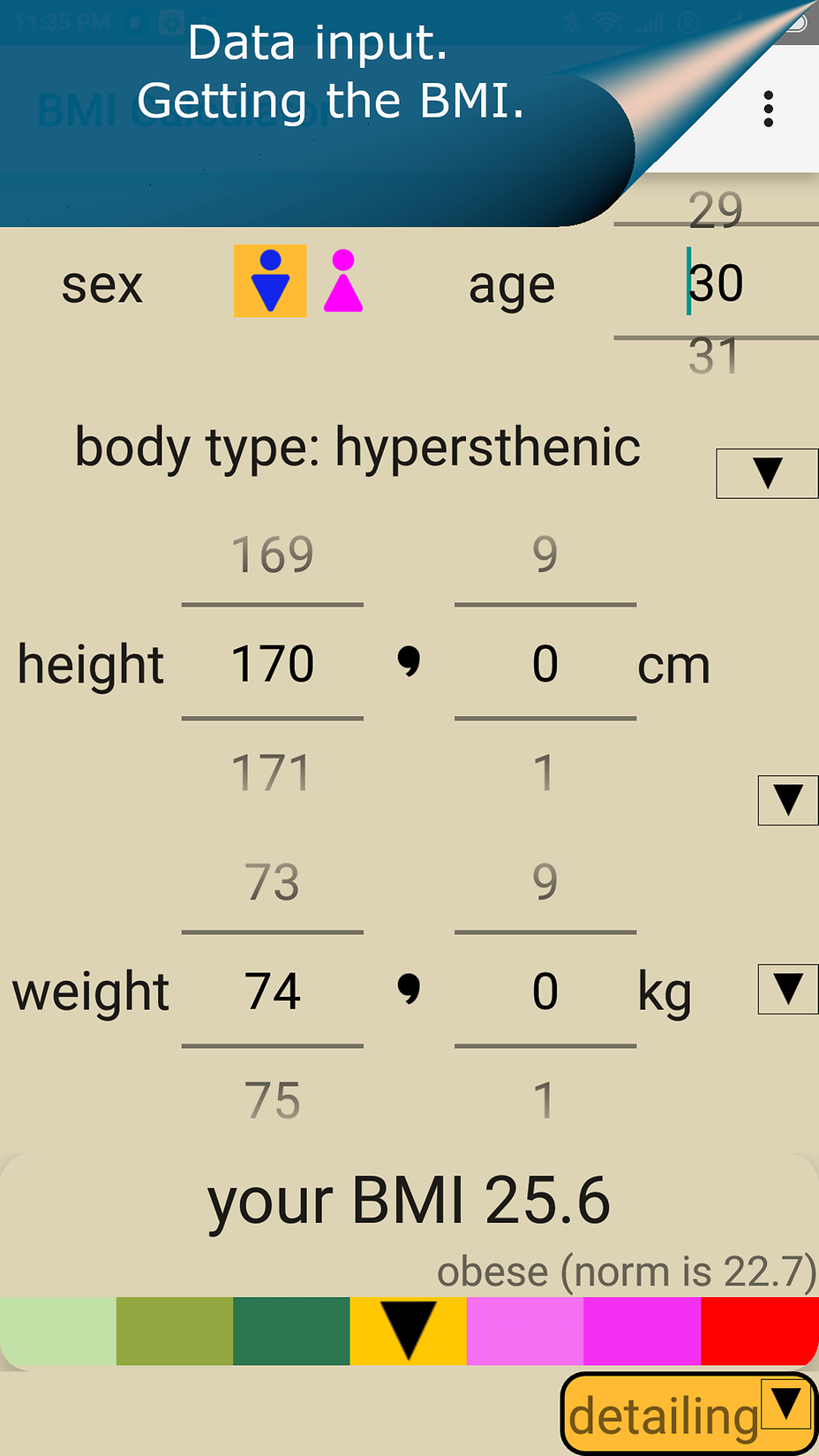 However it's necessary to take into account the body type (asthenic, normosthenic, hypersthenic) also. This is important because weight for one body type may be means overweight and another may be normal.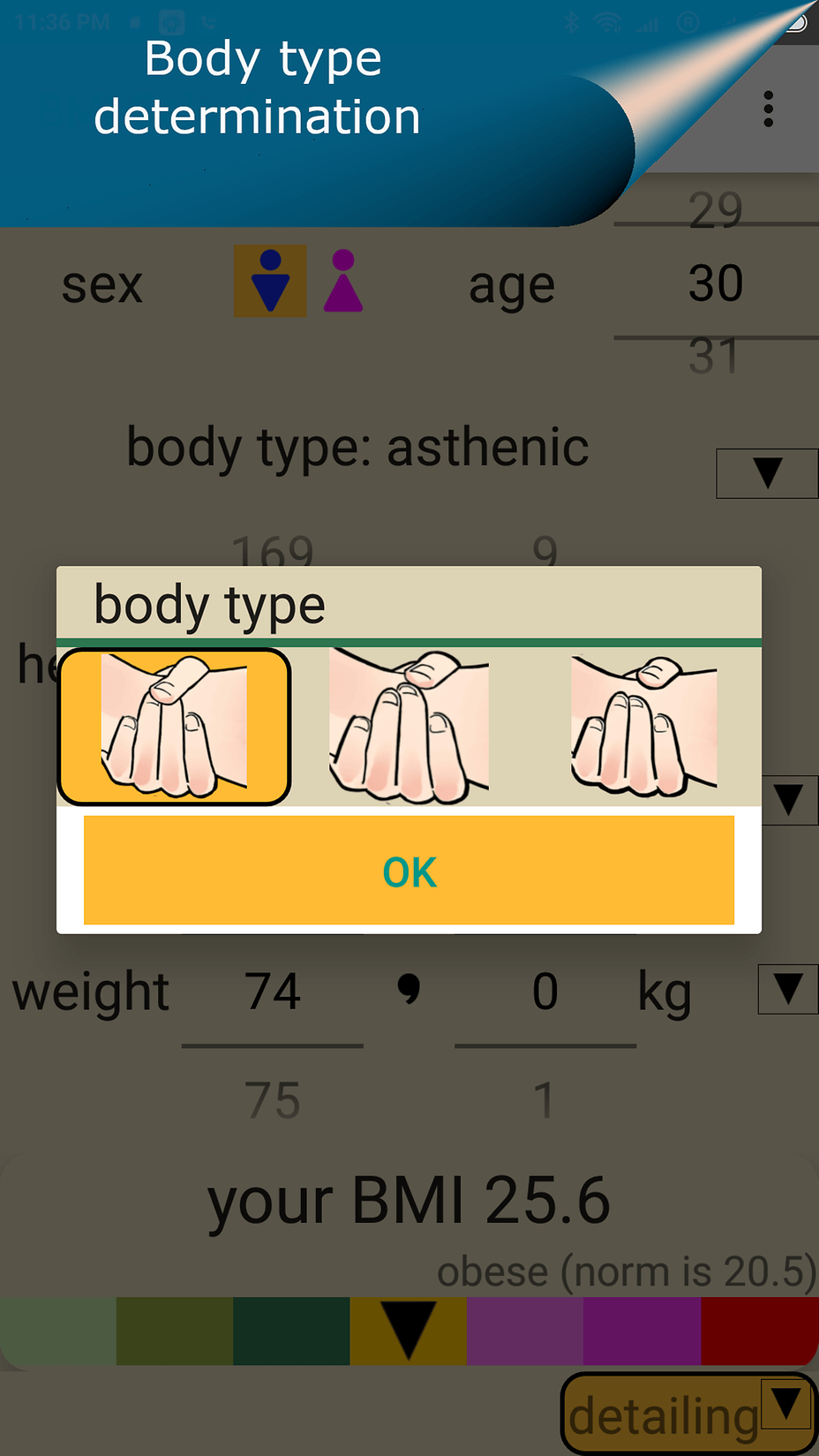 The body type can be determined quite accurately by measuring the circumference of your wrist. The way to do is that: wrap your right wrist around by your fingers of other hand. If the thumb lies on the top of the middle finger, it means that you are more likely to have the asthenic body type. If your fingers just match, it's the normal body type, and if you cannot joint your fingers, it's the hypersthenic body type.
At result your Body Mass Index will be calculated with some refinements and you can see the your BMI deviation from the normal one according to your parameters. It helps you to achieve the perfect weight.
Detailed info about your BMI is available also.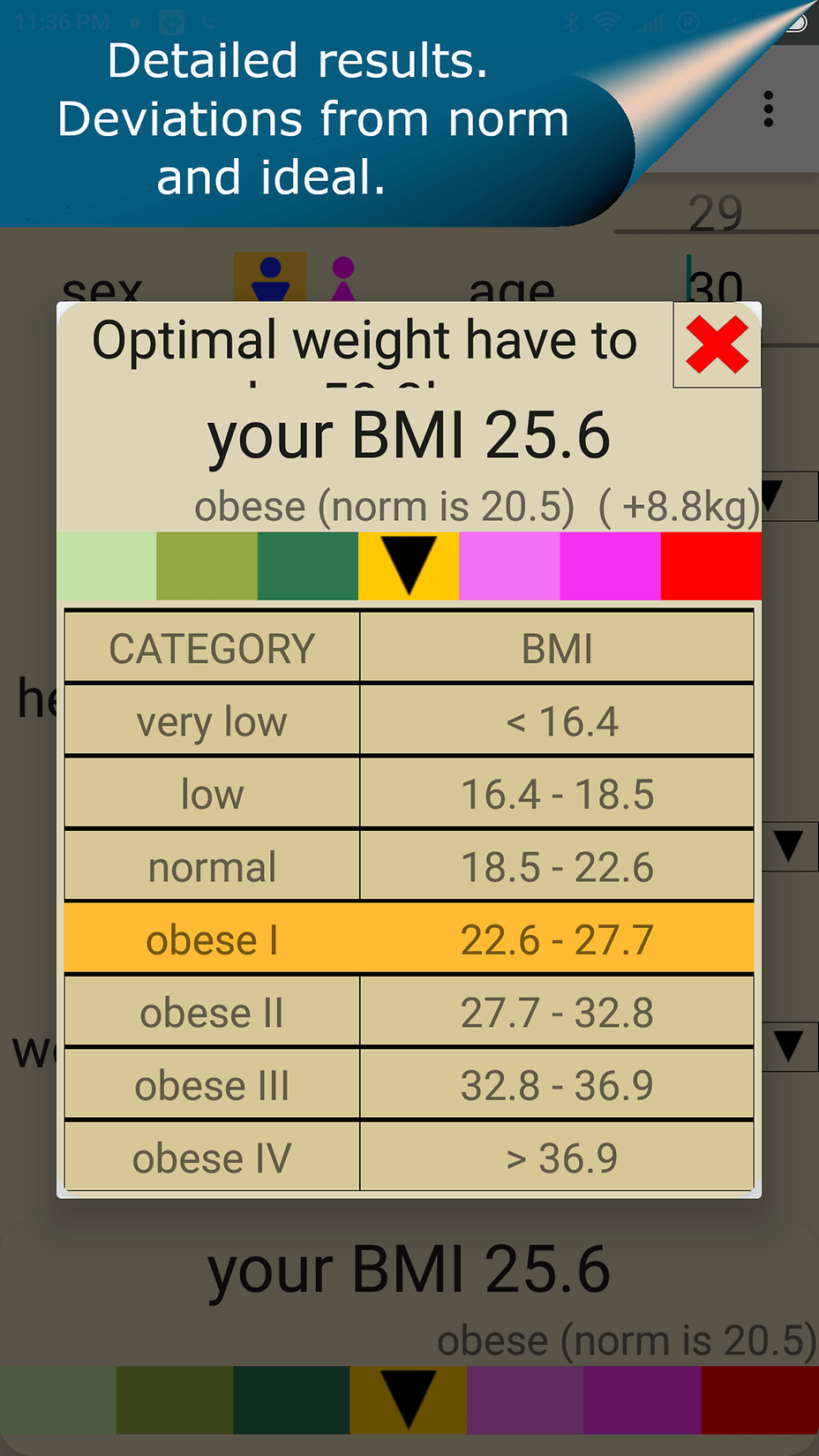 If you are ready you can weigh yourself every day and input your daily weight in App to control weight loss or gain.


The result of weight changing will be look in the chart.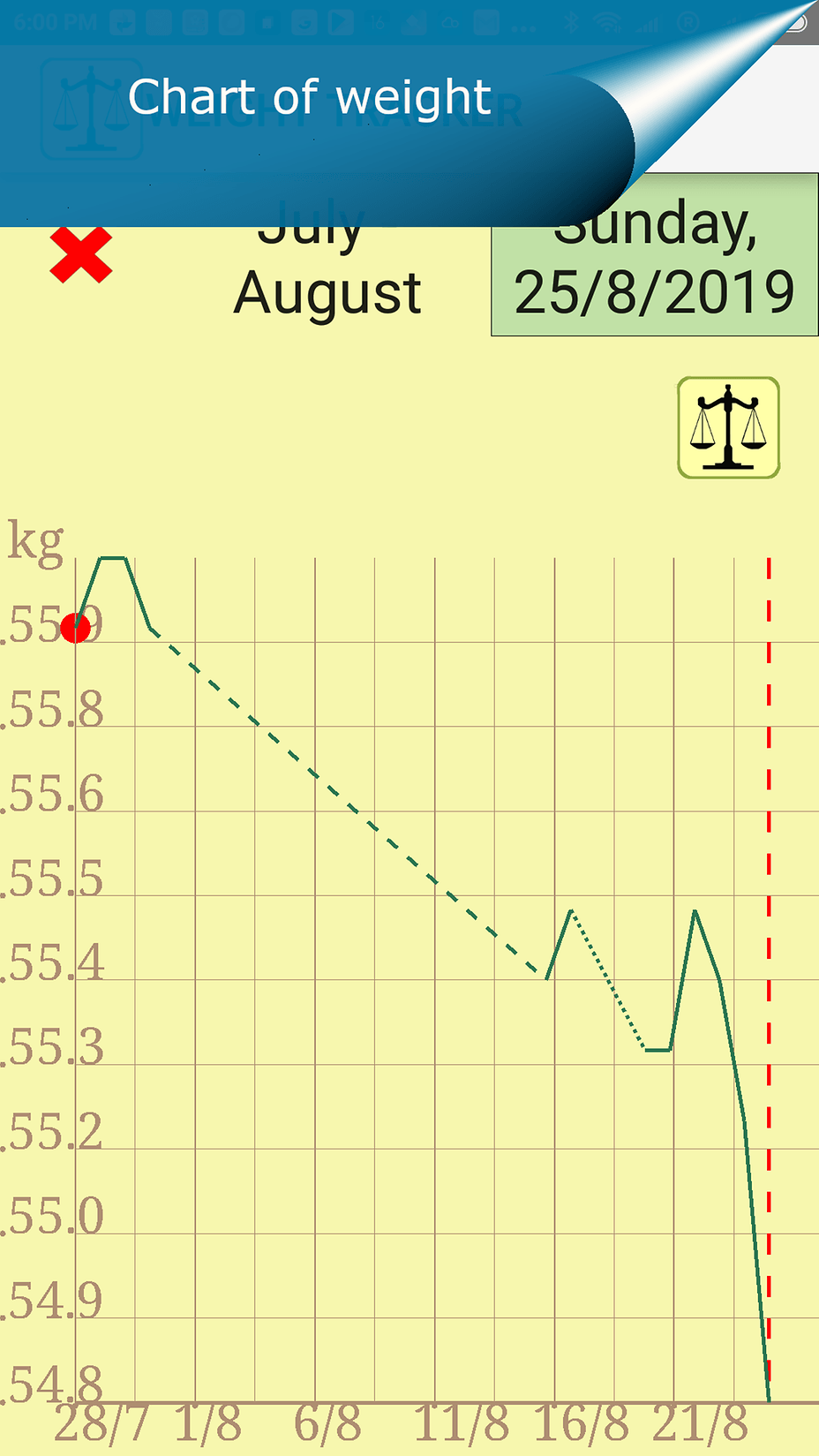 Requirements:
► Android compatibility
► Version 5.0 for all devices phones/tablets and higher.
Developer Mobitico: http://www.mobitico.com/
Google Play: https://play.google.com/store/apps/details?id=com.bmiClc&hl=en