Mar 14, 2019, 6:56:35 AM via Website
Mar 14, 2019 6:56:35 AM via Website
Quran e Pak is the last and most sacred book of Allah عَزَّ وَجَلّ which provides us guidance in every aspect of our life and tells us how to lead a peaceful and successful life. With the noble cause of spreading the knowledge of Quran the app named as "Al Quran with Tafseer (explanation)" launched to facilitate the Muslim Ummah and to enlighten their heart and soul with the blessed knowledge of Quran. Now with this holy Quran visitor can also read Translation and tafsir Quran. Just download Tafseer app in your smartphone and it anywhere you want with ease. Al Quran is a elegantly designed with an attractive UI along with wonderful features.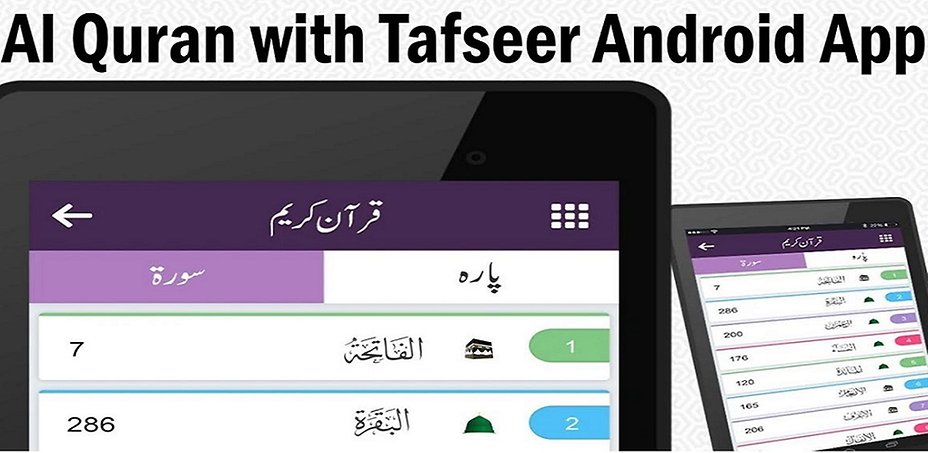 Key Features of the App:
1- Multiple Translations:
You can read two different translations of the Holy Quran i.e. Kanzul-Iman and Kanzul-Irfan.
a) Kanzul Iman: This is the Translation of Ala Hazrat Imam Ahmed Raza Khan barelwi رَحْمَۃُ اللہِ تَعَالٰی عَلَیْہ.
b) Kanzul-Irfan: In this Translation, Kanzul-Iman is described in the simplest form by Mufti Muhammad Qasim Attari.
2- Interpretation:
Apart from translations app has also an Interpretation (Tafseer) i.e. Seratul Jinan in which you can read and understand every verse (Ayah) in detail.
3- Multiple Voices:
User can listen the beautiful recitation of Quran (Tilawat e Quran) in the voice of multiple Qaris.
4- Surah Introduction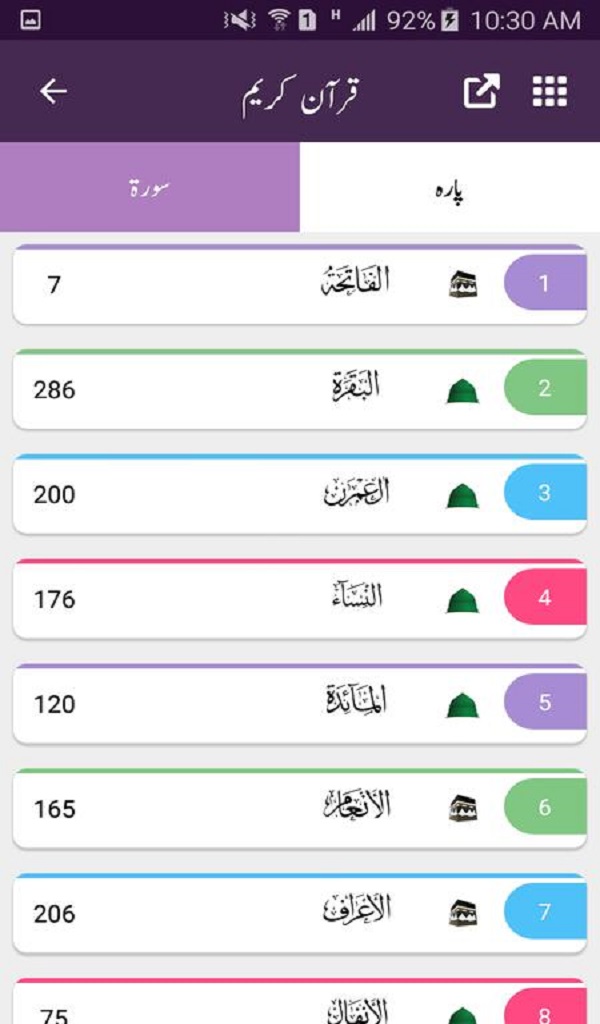 In this app user will get to know the complete Introduction of each Surah (Chapter) along with the benefits and virtues of reciting a particular Surah and you can zoom the content as well according to your need.
5- Advance Search
You can search by selecting any one of the following categories:
• By Quran
• By Translation
• By Tafseer
To search anything in the Quran you have to write in Arabic and in Translation and Interpretation you have to write in Urdu in search bar.
Word by Word Search: With the option of word by word search in the Translation and Interpretation you can search any word in any particular verse or in the whole Quran (قرآن) as well.
6- Last Reading Point
It will help you to view your previous reading page. With the help of this option you can resume reading from the previous reading point.