Nov 14, 2018, 6:58:50 AM via Website
Nov 14, 2018 6:58:50 AM via Website
Many mi users faced issues to connect mi pc suite before releasing the mi pc suite latest v. 3.2.1.3111. After the release of mi pc suite latest version, connecting to the PC became convenient and safe in order to transfer files and content between a PC and Xiaomi or Redmi mobile and tablet devices. This utility software allows controlling all your contents, games, app via a computer. Once successfully installed mi pc suite automatically update necessary drivers and let you sync your mobile to the PC. This mechanism reduces the time and effort which need to download and install drivers manually.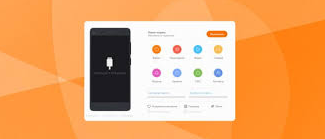 Mi PC Suite Features
Share your PC's internet connection which is known as an economically useful feature. So you can use your PC's internet connection to browse and download things via your xiaomi or the Redmi mobile.
Create a complete backup of your mobile contents and save it in your windows PC is one of the most useful features if you face losing your important data. Also, it lets you change the backup as your preference.
Also, you can create a mi account and report all the bugs and errors to mi developers.
Users are eligible to explore all kind of media such as music, films, videos, photos via the PC screen.
Mi PC Suite English Version
Now you can sift your previous version to mi pc suite English version. Many bugs and errors reported were solved. If currently, you are using an older version you can upgrade it via the tool. You will see a blue arrow for the update and pop up will also appear asking for software reboot. Simply click on it. once you click your mi pc will reboot into the latest version. Many xiaomi smart phones and tablet devices are compatible with the mi pc suite latest version.
Mi PC suite For Android 6.0 Users
Even though mi pc suite is updated to its latest version with the English language supportability, MI users who use the phones or tablets under the instructions of Android 6.0 marshmallow cannot use this application. But hope that the developers will consider about the issue and released an updated version in near future.
How To Download And Install
First, you have to download it into your Windows PC and install it. There is no any special requirements regard to installing this tool. Once the tool is successfully installed connect your mobile to the PC using a USB. When your device is successfully connected and detected by the tool you are allowed to enter to the main interface of the tool and explore its features as your choice.