Aug 22, 2018, 8:24:37 PM via Website
Aug 22, 2018 8:24:37 PM via Website
My new game Tiny Cosmos is a quick, non-violent game about space piloting, navigation, racing, cargo hauling and trading. (Space trucking!) The android version I have currently on Google Play highlights the Challenge Mode, which is an endless challenge course of increasing difficulty that is never quite the same. This includes space stations, asteroids, aliens, and robotics out to get you. You pilot a space hauler, with or without cargo boxes attached. Having cargo on your ship adds weight, which makes turning a bit harder but also can introduce backlash of the cargo itself. Try to protect your cargo, and yourself on this dangerous voyage into the frontiers in the universe of Tiny Cosmos!
Please, check it out on Google Play by searching for "Tiny Cosmos"
The full name on the Play Store is "Tiny Cosmos - Challenge Mode"
Leave me some feedback/review or share with your friends if you like it, it helps a lot!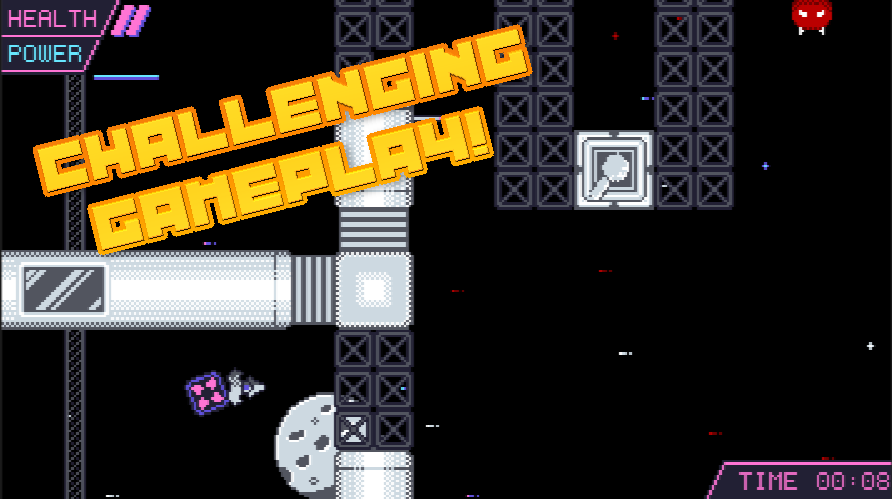 The game is in active development with new features being added constantly. Multiple new game modes, new ships, new tech abilities are currently in development and testing.
Game Modes
1. Challenge Mode - [ Released ] Oh no! something is wrong with your space truck! A simple, quick game mode where you must not hit anything or you will lose. You are scored on each obstacle you pass. You can post your results on Twitter to brag to your friends about your space truckin' prowess. More ships and abilities coming soon!
2. Career Mode - [ Active Development ] In this mode, you take on the role of a real space trucker! You can plan your course on the galaxy map, choose risky rewarding routes or slow safe ones, or explore unknown routes. Buy, Sell, Trade goods at different stations, collect salvage. You can purchase and upgrade ships, unlock technology, as well as take and complete missions for clients at space stations you visit. This includes a new galaxy map generated with each new game, so you get a new experience with each new save game.
3. Time Trials - [ Active Development ] Challenging stages posted to global leader boards, compete against the world's best players to get the best times, highest speeds, and cleanest runs.
The current release on Google Play is Challenge Mode which includes proceedural generation of levels and slimmed-down gameplay for quick, challenging experience for a quick break or for challenge your friends.