Oct 5, 2016, 2:01:40 PM via Website
Oct 5, 2016 2:01:40 PM via Website
«Amazer» — the most addictive and interesting 2D maze game for your smartphone and tablet (Android, iOS). Become familiar with the concept throughout the first levels and then improve your skills to overcome enemies and obstacles. You will be facing a unique game field with shaded regions in which you must collect all the keys to open the gates to the next level of your adventure. Different bonuses are available to help you battle your enemies in the Amazer world. These bonuses can be found in select dark corners of the maze or you can purchase them at our in-app store.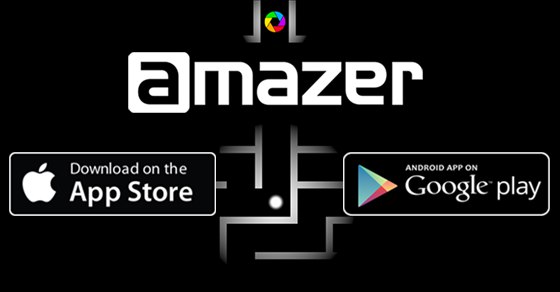 Features:
★ Discover many bright and puzzling levels
★ Simple tutorial for beginners
★ Different play modes
★ Intuitive touch control provides a comfortable game
★ Innovative game mechanics
★ Universal app with excellent graphics
★ Ability to set records and compete with other players worldwide
★ Autosave completed levels
★ Synchronize your progress through Facebook
★ Beautiful, live HD graphics optimized for all types of screens!
Thanks for playing! Send us your feedback to help us make our games better.
You can contact us by email at: amazerservice@gmail.com.