Sep 26, 2016, 1:32:29 PM via Website
Sep 26, 2016 1:32:29 PM via Website
Intoducing Happy Vertigo Race, possibly the best farm racing game in this universe.
Google Play: play.google.com/store/apps/details?id=com.gmail.extreme.farm.climb
Meet Rick, the red-neck, a true farmer, tractor enthusiast and stuntman in a tractor game like no other.
Race the bumpy roads, smash through the levels.
Improve your results and compare them with your friends.
Perform stunts to get air time bonuses, but take care of Rick as he may fly off the tractor.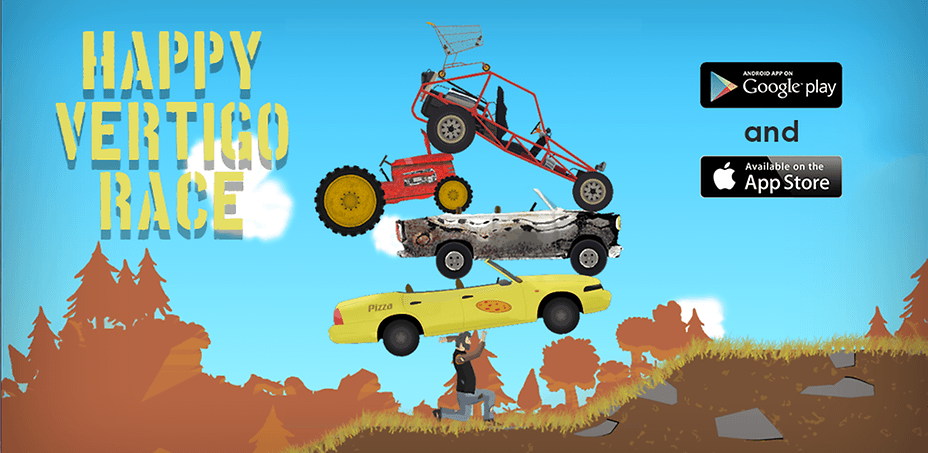 Features:
* 100+ levels in georgeus location.
* Easy first levels, progressive difficulty and stage length.
* Rick love Rock music! Yes, really.
* Stunts and injuries and akward situations
* 5 super crazy stunt vehicles
* Share you results with an awesome screenshot!
Farm racing was never so good like this before.