Sep 4, 2016, 10:05:15 PM via Website
Sep 4, 2016 10:05:15 PM via Website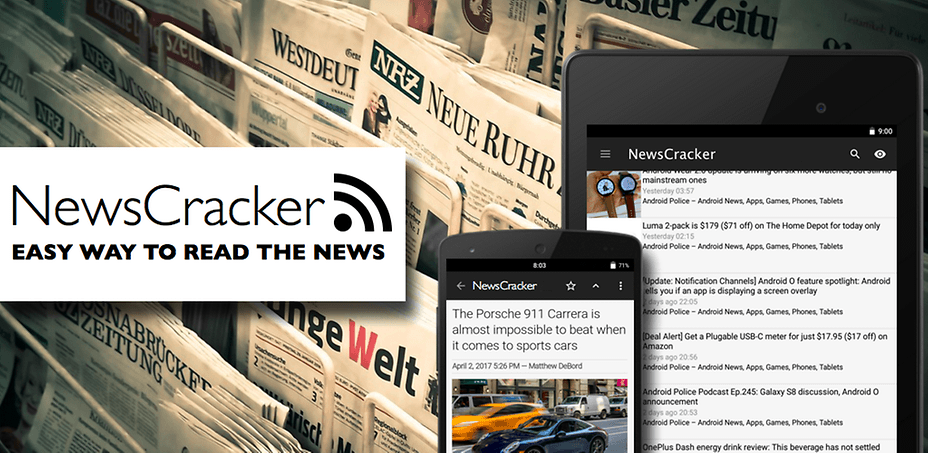 Let me to show you new android application NewsCracker what designed for quick and easy news reading from your favorite sites without the Internet connection and online services. You need only to specify the site or news topic for looking and enjoy of reading news without annoying ads and long loads anywhere anytime.
Main Features:
- Offline reading full news articles with pictures and discussions.
- Automatic and manual news synchronization.
- Supporting feeds groups with custom sorting.
- Filters by keywords for feeds and groups.
- Cells, Large Cards, List or just a Simple Text display modes.
- Light, Dark or Black (OLED) themes.
- Fullscreen mode for news reading.
- Customizable text size, brightness, align, family.
- Feeds export/import (OPML/JSON).
- Ability to make news favorite, share them or remove.
- Named tags for any news.
- Flexible news bulk edit mode.
- Gesture actions like a double tap, news swipes, scrolling with volume keys.
Feedback are welcome!
Link:


— modified on Jan 6, 2018, 12:45:40 PM