May 23, 2016, 8:37:36 AM via Website
May 23, 2016 8:37:36 AM via Website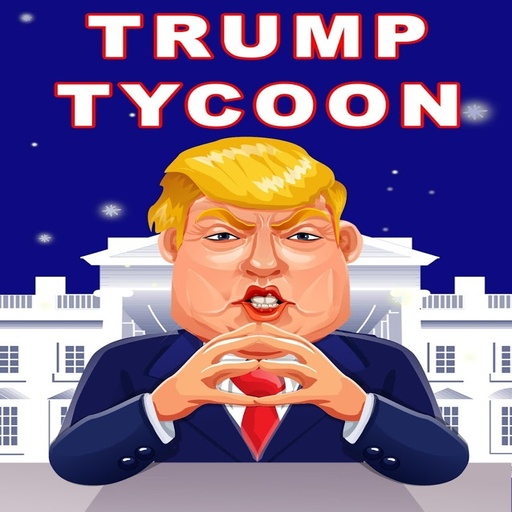 First Trump Clicker Game Available Now in Apple App Store And Google Play Store
Trump Tycoon : Donald's Clicker by Flowmotion Entertainment is an entertaining idle capitalist clicker adventure game and has no parallels.
Vancouver, BC, Canada - Flowmotion Entertainment Inc. a leading casual game publisher, is proud to announce the availability of its latest game Trump Tycoon : Donald's Clicker. In this game Billionaire Trump builds his business from scratch into a multi billion dollar empire. The game is emotionally rewarding as you see your profit growing astronomically.
Trump Tycoon : Donald's Clicker is really simple to play and keeps boredom away. The repetitive clicking or tapping action is the basis for winning currency and progressing in the game. Gamers can go about doing their chores while still playing the game.
Love Trump or loathe him, you'll love this game!
Key Features:
• Super addictive incremental tapping game
• Unlock achievements and grow your Mega Billion-Dollar Business
• Invest and expand into new businesses
• Buy gold and spend it to warp into the future
• Compete with other idle clickers on the leaderboard
"You will not find a more emotionally rewarding, supper addictive idle game than this.," said Dario Pavan, Co-Pilot of Flowmotion Entertainment. "Don't take my word, just download the game and give it a try."
The app is available for both iOS and Android devices. This simulation clicker game is free for all users and has options for in-app purchases.
About:
Flowmotion Entertainment Inc. is committed to building fun games that can be enjoyed by the whole family and by boys and girls, men and women, of all age groups - kids, adults, and older generations. The company was founded in 2014, and is a fast growing mobile game studio which has published over 500 games enjoyed by over 5 million people around the world!
Flowmotion is Co-Piloted by Dario Pavan and Ryan Yada, who guide the company's international all-star team on a fun-filled journey of constant and never-ending improvement.
Flowmotion Entertainment understands the philosophy of giving back to the community and donates 1% of all game revenues to helping feed hungry kids and supporting the awesome efforts of www.BackpackBuddies.ca