May 17, 2016, 8:01:53 AM via Website
May 17, 2016 8:01:53 AM via Website
Hi all, I have an eclipse ADT project that I need to make gradle-based. What would be the best way to approach this? Currently, I am having the following problems:
-When I try the import function in Android Studio, I get the following: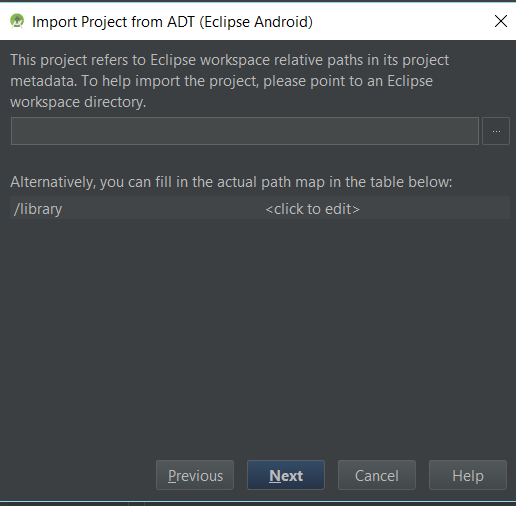 Since I did not make the project, I do not have it on an Eclipse workspace.
I tried importing it into Eclipse, and I got the message: "
favorite
I have an existing Eclipse ADT project that I am trying to import into Eclipse.
After importing the project, I am getting the error
"Project [name of my project] is missing the required Java library: 'library'"
Anyone have any idea what the best way to approach this would be?