May 16, 2016, 9:11:32 PM via Website
May 16, 2016 9:11:32 PM via Website
This is my first foray into developing an application and it has proved to be a very strenuous undertaking, as I have singled handedly developed the game whilst working full time and undertaking a 4 year degree. Marketing an application, as a single individual, on just above minimum wage, is very difficult. Whilst occasionally stories do emerge of young developers making large returns from creative development, the vast majority of mobile phone applications which populate app stores are crafted by large development teams with huge marketing and advertising budgets. Many are even leveraged at a loss for the first few years.
In the face of such dwarfing competition, I am attempting to be creative in seeking publicity for my app. As the app was only created by myself on a shoestring, it is not a worldbeater, but I genuinely believe it is a good product with potential, which was affirmed by the very positive reaction I have received when testing it. I hope you don;t see this as spam, as your feedback would be very warmly received.
**EURO 2016 CHALLENGE
Price: FREE
Google Play: play.google.com/store/apps/details?id=com.sef.euro
Description The Euros have arrived. The hopes and dreams of each country fall on their team. Mastermind your country to the crown of Euro 2016 victory.
Your country has drawn their last match and need a victory in the final group game to progress. Each day, waiting for match-day. Why wait? Take control of your country's fate on EURO 2016 CHALLENGE. Featuring all 32 European teams and accurate group fixtures, EURO 2016 CHALLENGE is the most authentic and addictive football/soccer game for this summers tournament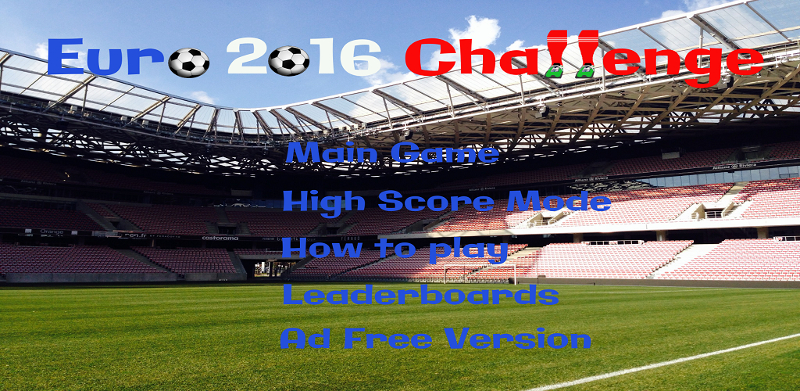 The timeless, worldwide game of kickups has entertained football crazy adults and children for decades. Simple yet addictive game play mimics the sport, leaving you always returning to make that one last keepy uppy. Use your finger to control the ball and keep it in the air. Use the 5 different power-ups to your advantage to steal one more kickup. Progress through the group stages, round of 16, quarter finals, semis and final on route to tournament glory.
HIGH SCORE MODE: Be the enemy of all your friends and see just how long you can keep the ball up when the pace pick ups. Gloat about your incredible footballing ability by sharing on Facebook and twitter. Put the time in on the training ground to rise to the top of the on-line leader boards and gain the coveted platinum achievement.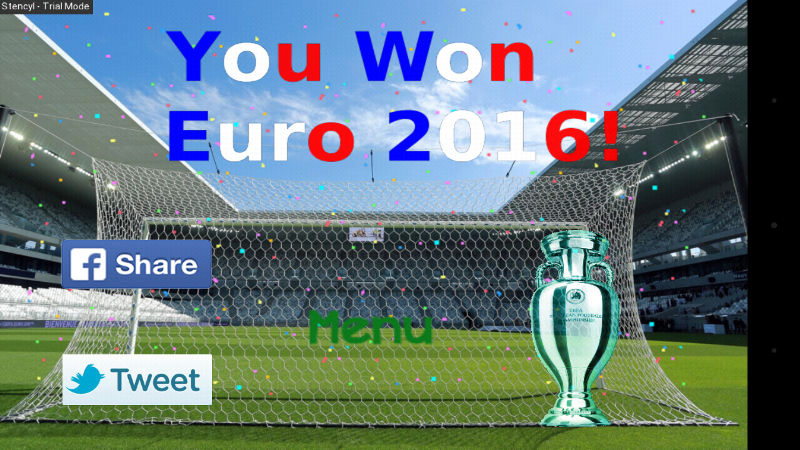 Main Features:
* Play as all of the 32 teams in Euro 2016 with accurate group stages and fixtures
* Addictive yet simple game play is accessible to young and old
*Share your kick up records with friends and family on Facebook and Twitter and attempt to rise the on-line leader board of football mad players,
EURO 2016 CHALLENGE
Be sure to review us and look out for future games.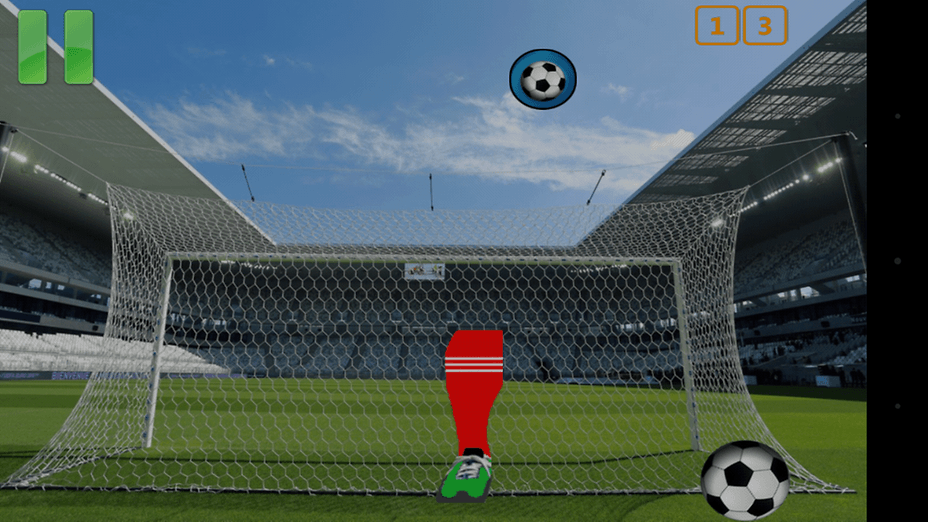 — modified on May 16, 2016, 9:36:06 PM